Are you selling your home and trying to improve kerb appeal?
When it comes to selling your home, first impressions are everything.
Kerb appeal is sometimes disregarded in favour of the interior of a property, however, you only have a matter of seconds to impress a potential buyer!
It doesn't take long to improve your kerb appeal, and in doing so you may be able to increase the value of your property.
So, what is kerb appeal?
The kerb appeal of a property involves everything from the roof's condition to the appearance of your front door.
When it comes to selling your home, first impressions are everything.
Thinking of your home's kerb appeal as advertising is a good idea.
The outside of your house is the first impression most people will have of your property when they visit an estate agent.
Throughout this article, we will discuss some things you can do to ensure your property has the best kerb appeal possible!
Your Front Door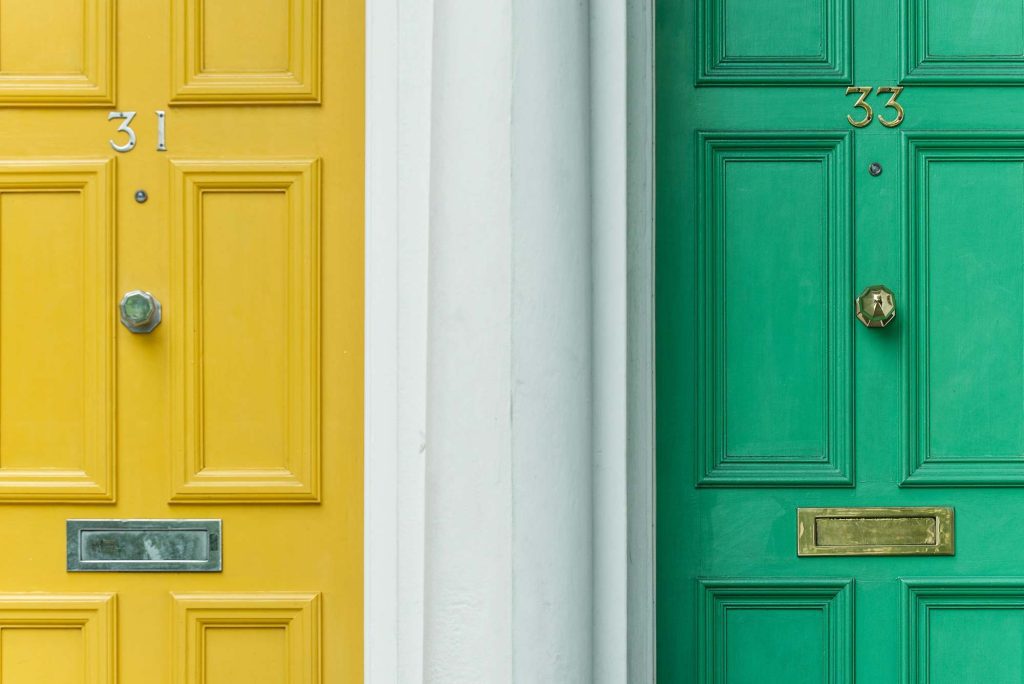 Your front door, as the entryway to your house and typically the first thing buyers see, sets the tone for the remainder of the property.
A bland or run-down front door is one of the most significant deterrents for prospective purchasers.
Fortunately, replacing your front door is a simple process.
A thorough cleaning may breathe new life into your old front door!
Applying steel polish to damaged parts will remove rust while also giving an ageing door a new appearance.
A fresh coat of paint will also give your front door a much cleaner appearance.
Changing the colour of your door could also make a big difference.
The colour of your door often gives an indication of what the rest of the house is like.
If you believe your front door is in need of an upgrade, a new door might be a wise investment.
While a considerably more expensive option, a new door may add much-needed appeal to your property.
Clean The Outside of your property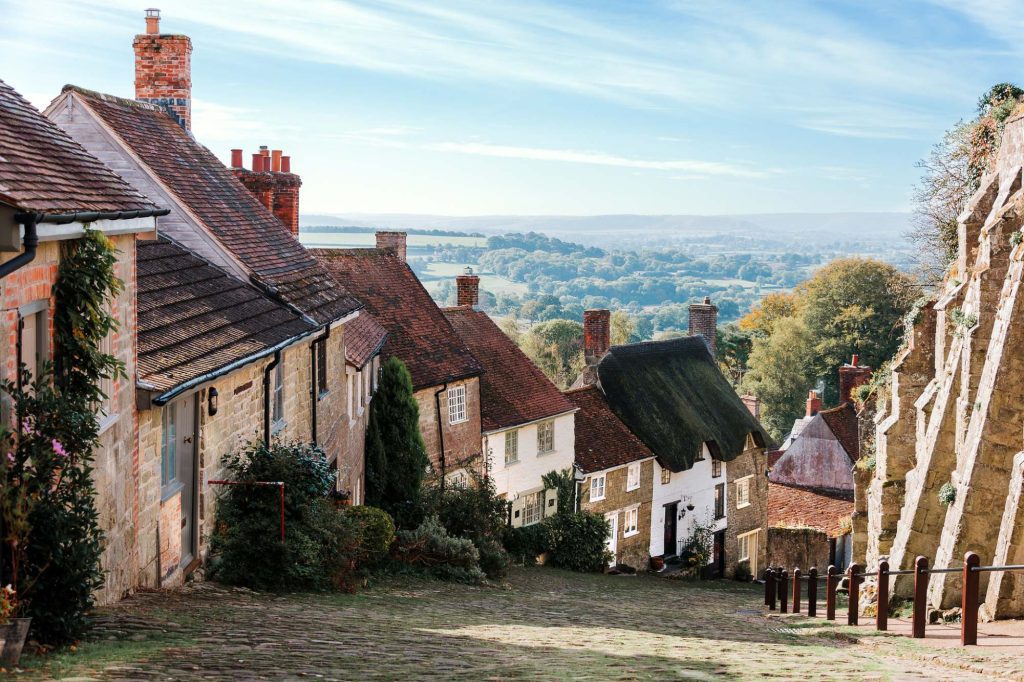 Houses tend to have a range of diverse exteriors.
Whether your home has wood cladding, brickwork, or stone, keeping the outside in good condition can significantly boost kerb appeal.
The expense of completely renovating cladding might be very high and something you want to avoid.
However, there are several less expensive choices!
A fresh coat of paint on the exterior of your home will make a significant difference.
If your house is looking a bit drab, or the exterior is suffering from wear and tear or peeling paint, a splash of colour can provide some real appeal.
If you don't want to paint your house, simply jet wash the unclean brickwork.
You may improve the appearance of your home by making it look beautiful and fresh.
By ensuring the appearance of your house fresh you can really go a long way to improve kerb appeal!
Cleaning Windows
Over two-thirds of homeowners believe that clean windows are one of the most important components in increasing kerb appeal.
Clean windows not only look nice, but they also let more light into your home, making it seem brighter overall.
Cleaning windows does not have to be difficult.
While getting to upstairs windows might be tough, there are plenty of businesses that provide some wonderful services for those difficult-to-reach spots!
Keeping the road fronting windows clean can go a long way to improving kerb appeal.
Pay attention to your window frames while you're washing your home's windows!
If you have uPVC window frames, make sure you get a professional cleaning to keep them in good shape.
Wooden window frames are a little more difficult to clean.
If they are in poor condition, they may require a fresh coat of paint.
Consider matching your window frames to your door when choosing a new colour for them.
Creating a theme adds to the charm of your property and goes a long way towards improving kerb appeal.
What is Displayed in Your Windows?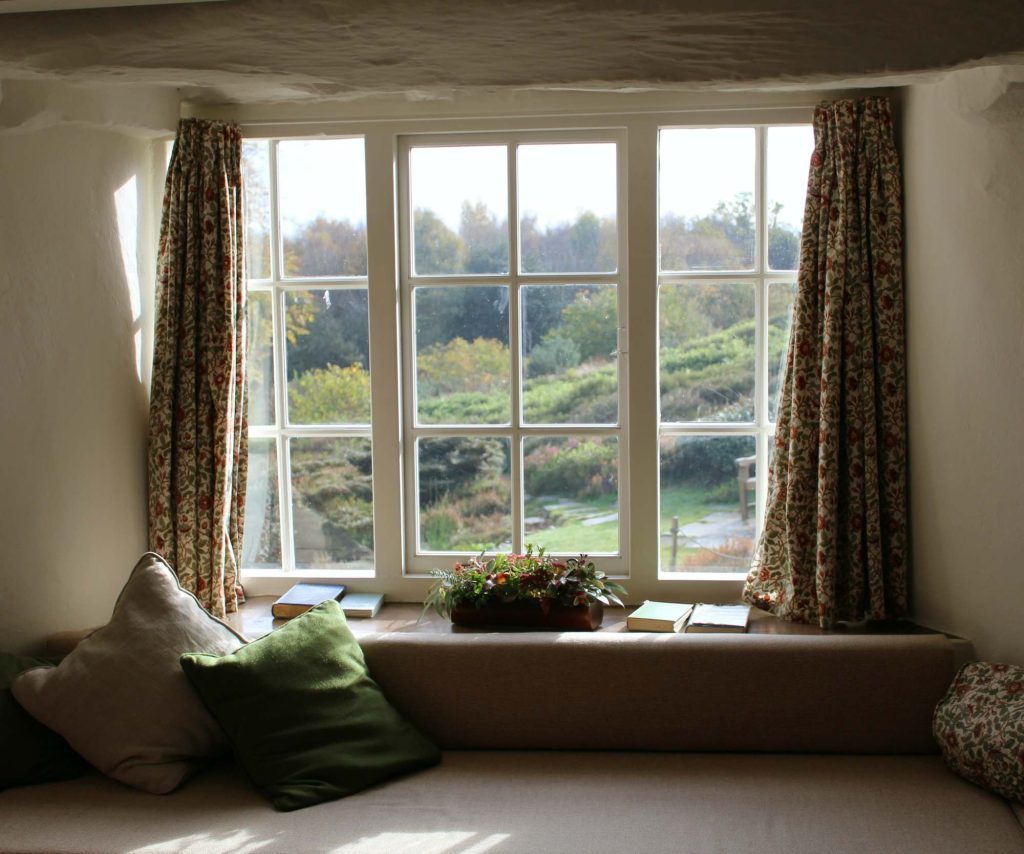 It may seem counterproductive to discuss the interior of your home while discussing kerb appeal, however, keep in mind that your home windows provide a glimpse into the home.
What you put in your windows is visible from the outside and will have an impact on kerb appeal.
Potted plants in your windows may give a touch of style to your house and are also quite affordable.
You should also think about replacing the curtains or blinds, especially if they are looking dated.
Blinds and fitted curtains provide the most plain appearance from the outside, guaranteeing a clean image.
Shutters are a very popular choice at the moment and offer a modern touch to your property.
Outside Lights
Including some exterior lighting might help with your properties kerb appeal.
A set of matching wall lights adds warmth to your house while also emphasising its characteristics in the evening.
Always choose light fittings that complement your home and use an experienced electrician to install your lights!
Placing lights on either side of your front door helps create an inviting environment, making your property much more attractive.
You might also consider installing solar-powered lighting. These will undoubtedly help to reduce energy costs (which we are all concerned about) while also improving kerb appeal.
Choosing appropriate external lighting can add a lot of kerb appeal to your home.
Clean Your Path
Ensuring the walkway infornt of your house is in good shape is an affordable and straightforward way to provide added kerb appeal.
Simply jet-cleaning the path will revitalise the entire area.
Ensure that there are no weeds growing between the pavement stones, these can be unsightly and can indicate a lack of care.
If any of the pavement slabs are cracked, replace them immediately!
Making sure your path is in good shape ensures that buyers with buggies or wheelchairs have easy access to your house.
Excellent walkway maintenance can undoubtedly improve the kerb appeal of your property and is simple to implement.
Clean Your Driveway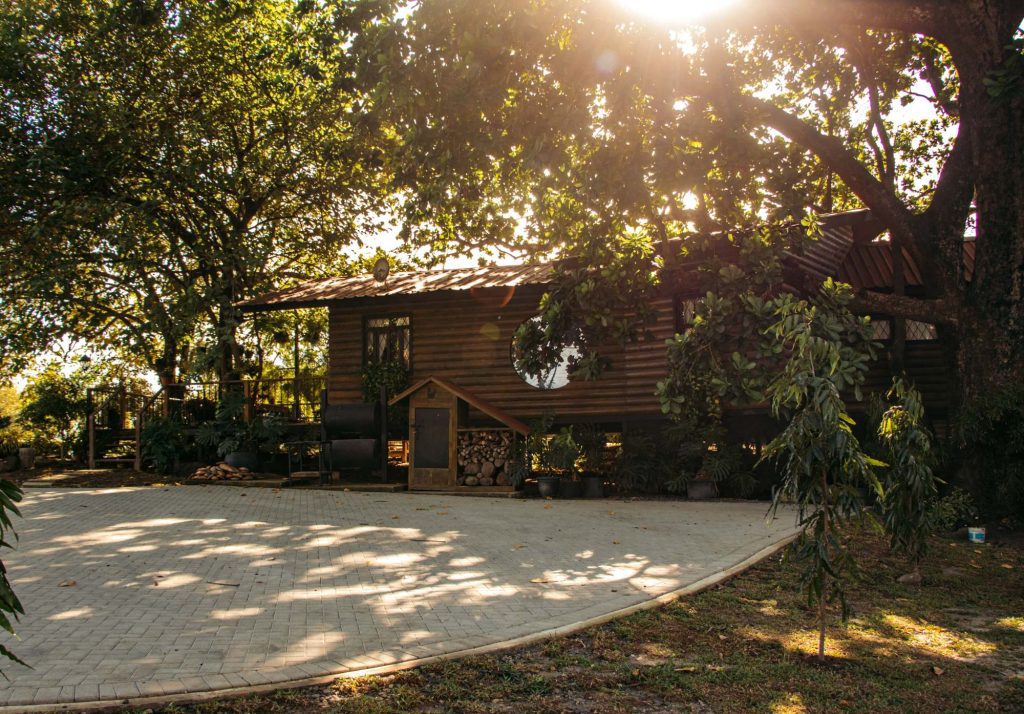 This is very similar to ensuring your path is in good condition.
Having a driveway is a major selling point for many properties.
If your home has a driveway, it is important to keep it in good condition in order to increase kerb appeal.
It is quite easy for driveways to become a little worse for wear, with weeds always seeming to love growing in the gaps!
Make sure you get rid of those unattractive weeds for the best curb appeal.
If your driveway is made up of smaller stones, putting down some new ones might help to update the look of the whole area.
While simply having access to the property via a driveway will bring in more potential buyers, keeping it in good condition can help you even more!
Garden
Overgrown grass and plants will significantly reduce kerb appeal, since prospective buyers will see more work they will be required to do!
Maintaining your lawn, trimming your hedges, and adding some colourful plants to your home can have a big impact.
Because the exterior of your property reflects the interior, keeping it neat will give buyers a good first impression.
It is also essential to keep weeds at bay.
We all know how quickly weeds can grow in your garden.
To avoid them becoming overgrown, deal with them early on before their roots spread.
If you are a committed gardener, you could even consider doing more detailed landscaping.
Roof and Gutters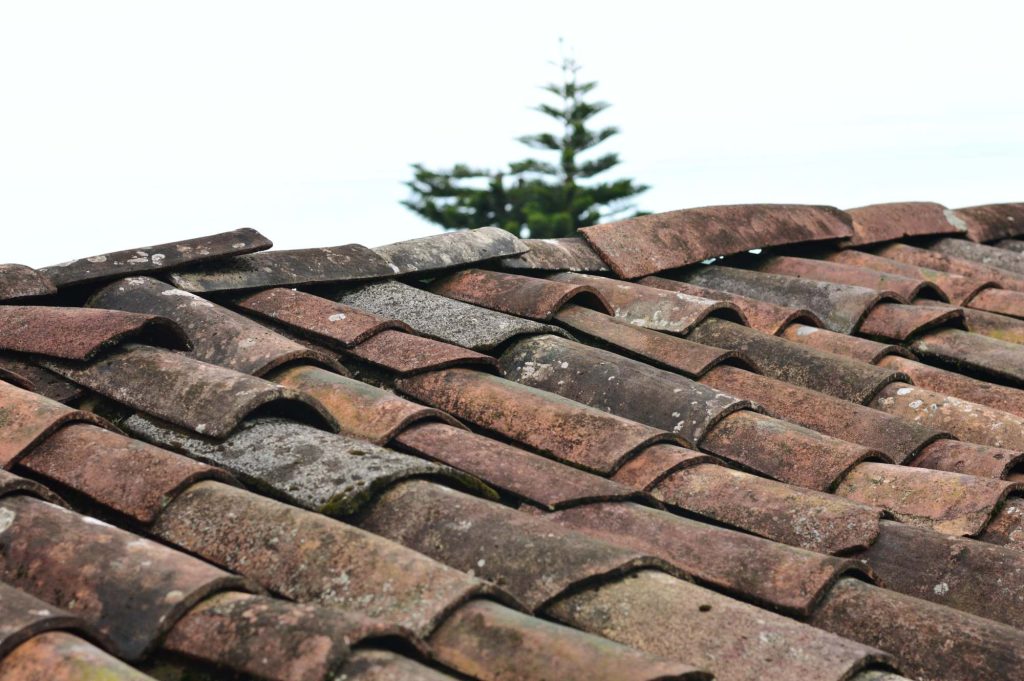 While broken roofs or damaged guttering may not be obvious, many buyers will be aware of these little flaws.
It is preferable to address these problems as soon as possible to have ensure your kerb appeal.
Experienced buyers will usually take the time to examine your home's roof.
A broken roof usually has a negative influence on a sale and should be remedied right away.
If you have any worries about your roof or rain gutters, contact a professional.
Because of their placement, they might be difficult to replace and the danger of dealing with this on your own is obvious.
Extra Touches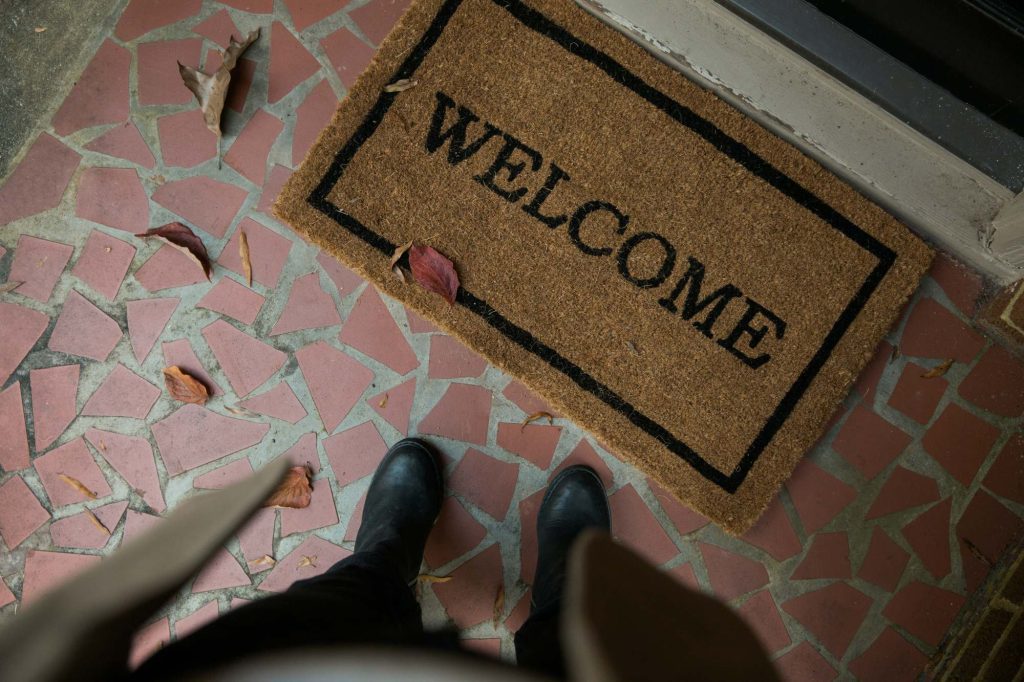 Keeping your front door tidy helps improve its curb appeal.
These minor details are appealing to prospective buyers, especially when they arrive at the front door.
Your doorstep, as the entryway to your home, will give buyers an idea of what awaits them inside.
Replacing your welcome old mat with a new one will undoubtedly revitalise the front of your property.
Always choose a doormat that complements the décor of your home.
Hanging baskets or potted plants on your front entrance may give a splash of colour while also creating a welcoming welcome.
An inviting front door area will go a long way towards increasing your kerb appeal with all guests, not just buyers.
These are all excellent ways to improve kerb appeal!
Are You Moving home?
If you have followed some of this advice and have sold your property, it may be time to start thinking about booking a removals company.
Moving home is never east, there are so many things to consider that the whole process can seem very daunting.
At R.H Pardy Moving & Storage LTD, we are always happy to help with your move!
With years of experience moving individuals and families alike to locations throughout the UK, R.H Pardy Moving & Storage Limited can assist you with every aspect of your move.
Our specialist team can guide you throughout every aspect of your relocation journey.
For added assurance, you will have the knowledge that you are dealing with a member of the British Association of Removers.
For more information about our removals services and to help with any questions you may have, be sure to give us a call today at 01202499390, or fill out our quick and easy contact form here.
A member of our team will be more than happy to help you answer your questions and get your move started in no time!