Are you thinking of living in Dorset?
Dorset, a county located on the beautiful south coast of England, offers an idyllic setting for those seeking a place to call home.
With its stunning natural beauty, rich history, vibrant cities and towns, and a strong sense of community, Dorset stands out as one of the best places to live in the UK.
In this article, we will explore twelve compelling reasons why Dorset captures the hearts of its residents and visitors alike.
1. Natural Beauty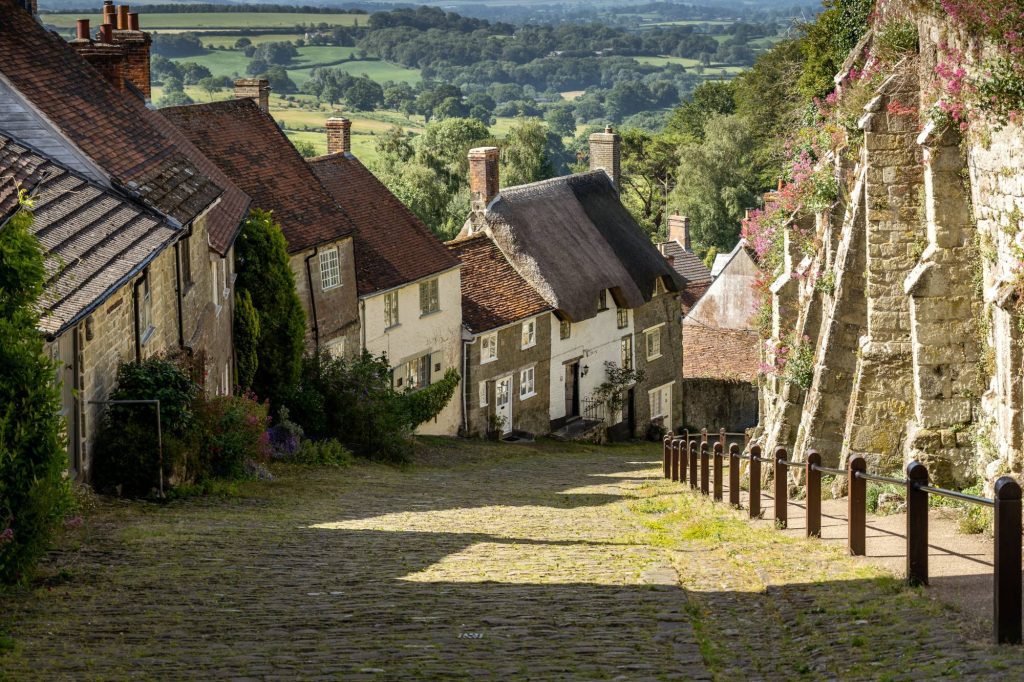 The breathtaking natural scenery of Dorset makes an impression that lasts a lifetime.
The county offers unmatched beauty, from the famous Jurassic Coast—a UNESCO World Heritage Site—to the rolling hills of the Dorset countryside.
It is a truly amazing place to live when you are able to marvel at the dramatic cliffs, quiet bays, and pristine waters that line the coastline that graces the county. 
2. Coastal Living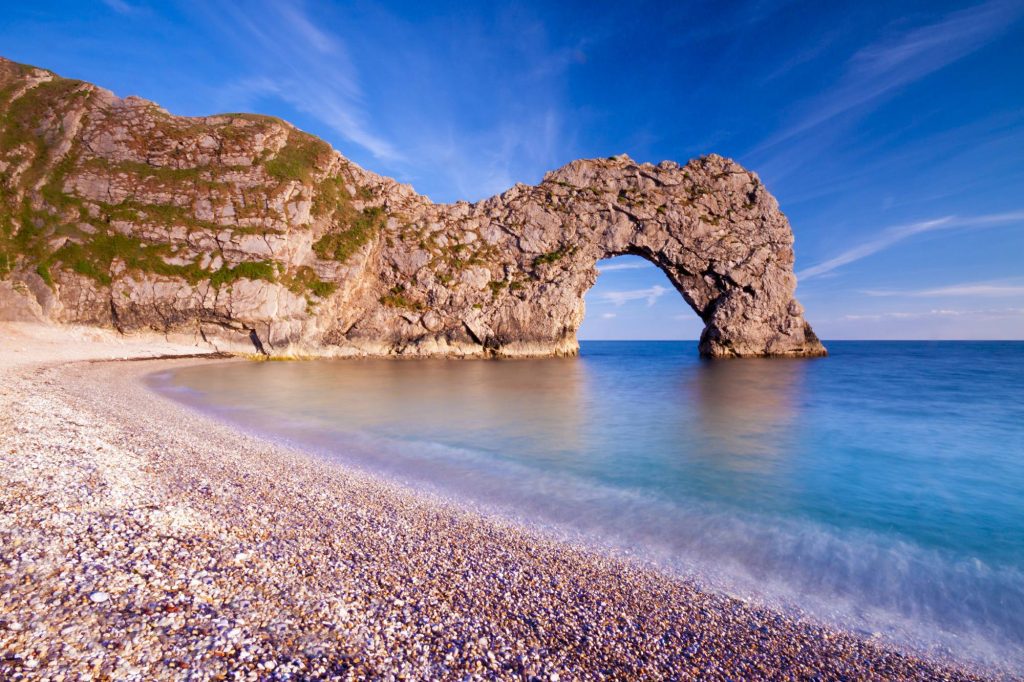 In Dorset, there are countless opportunities when it comes to leisure and entertainment on the coast.
Locals can enjoy swimming, sunbathing, or even learning how to surf at one of the many beaches.
These range from pebbly coves to sandy shorelines, meaning there is a beach to suit your taste.
If you enjoy being by the coast, Dorset is one of the best places to live in the UK!
3. Rich History and Heritage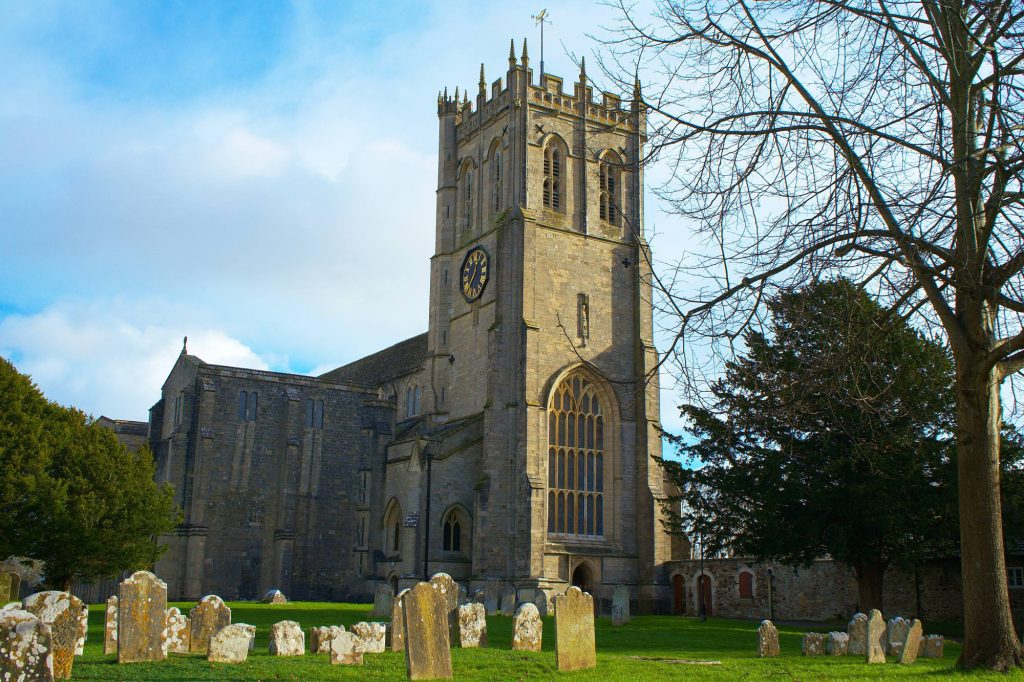 Dorset is rich in history and has a fascinating past spanning hundreds of years.
The county is a treasure trove for history buffs, with historic attractions ranging from ancient landmarks to mediaeval castles and archaeological sites.
Wander through the well-preserved Roman amphitheatre at Dorchester or see the ruins of Corfe Castle, which have seen countless events over the years. Corfe Castle dates back to the 11th century and was originally built by William the Conqueror, making it a truly fascinating location to visit!
Dorset is truly a great place to live for those who love history.
4. Vibrant Cities and Towns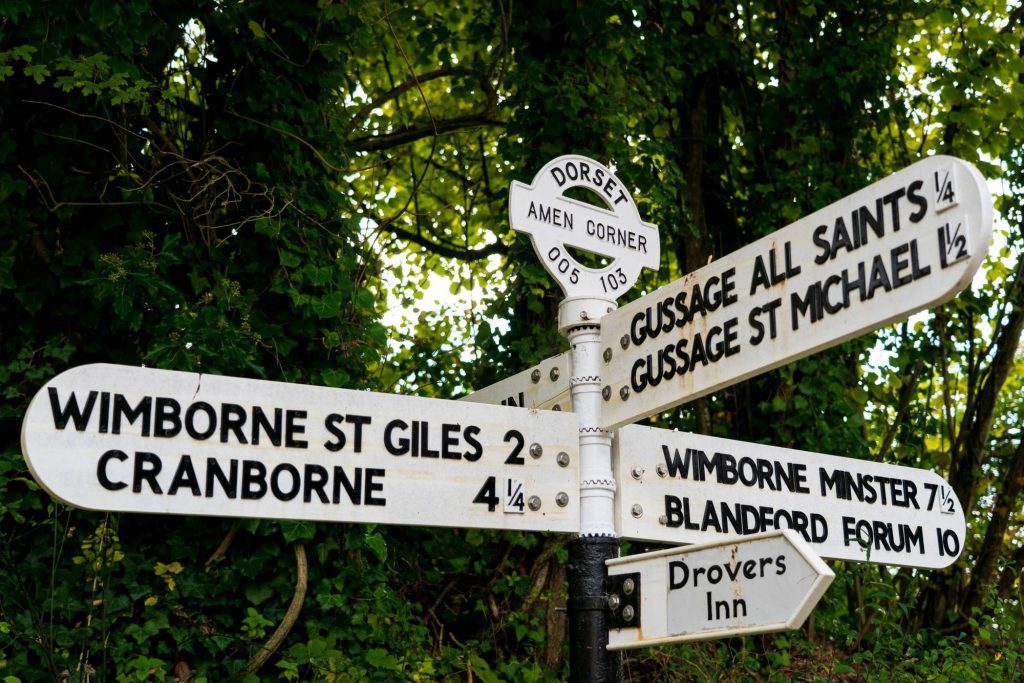 Dorset is home to a number of thriving cities, towns and villages that accommodate a variety of lifestyles.
With its vibrant atmosphere and busy beachfront, Bournemouth offers a thriving nightlife, various shopping areas, and a wide range of entertainment choices.
Poole, another large town in the county, has a long maritime history and is renowned for its attractive harbour and quayside.
The county town of Dorchester, with its charming lanes, independent stores, and local markets, emanates a laid-back and welcoming atmosphere.
Clearly, Dorset has a place for you to call home, no matter what your preferences are!
5. Cultural Attractions
When living in Dorset, there are various artistic and cultural attractions to discover.
You can find numerous art galleries throughout the county displaying the work of local as well as international artists.
Dorset's museums shed light on the region's history and legacy and are great places to take all of the family.
There are plenty of museums to choose from with one sure to appeal to you!
Dorset is also home to a range of different theatres.
Be sure to see one of the plays, concerts or comedy performances that are hosted across the county.
If you are thinking of relocating to the county, be sure to take in all that Dorset's rich cultural diversity has to offer.
6. Outdoor Recreation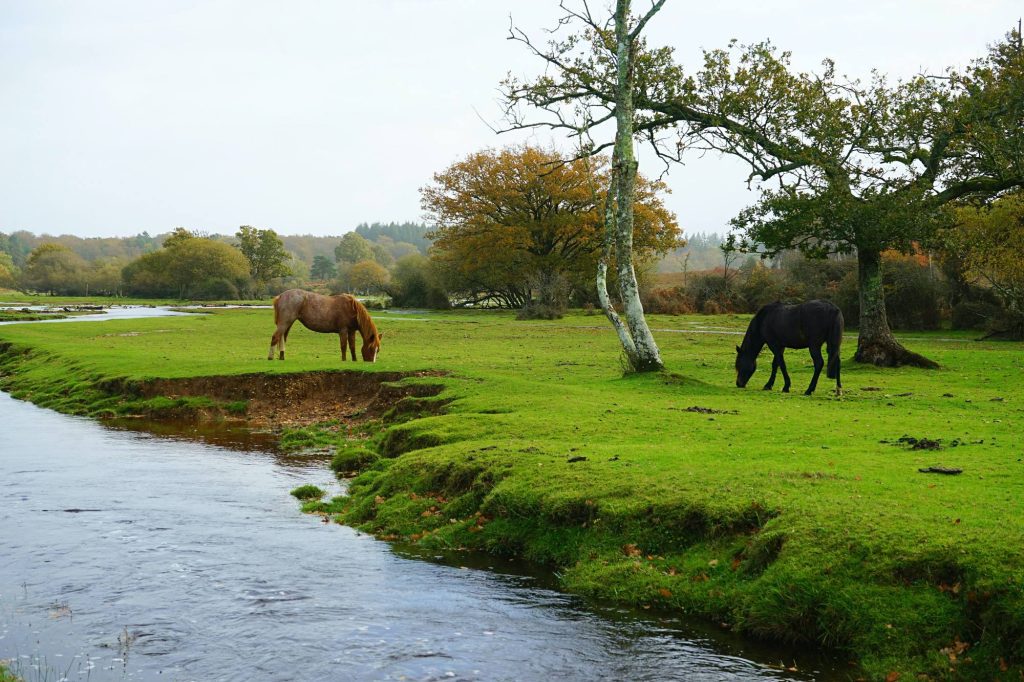 For those who love the great outdoors, Dorset is the perfect place to be.
The county's diverse landscape invites outdoor enthusiasts to explore all that is on offer!
Lace up your hiking boots and traverse the scenic trails that wind through rolling hills, woodlands, and along the Dorset coastline.
Cycle along picturesque routes, discovering all of the county's hidden gems along the way.
The pristine waters of Dorset's rivers and bays are perfect for kayakers, surfers and paddleboarders to get out on the water!
Clearly, if you live in Dorset there is no limit to the outdoor activities you are able to enjoy.
7. Education and Healthcare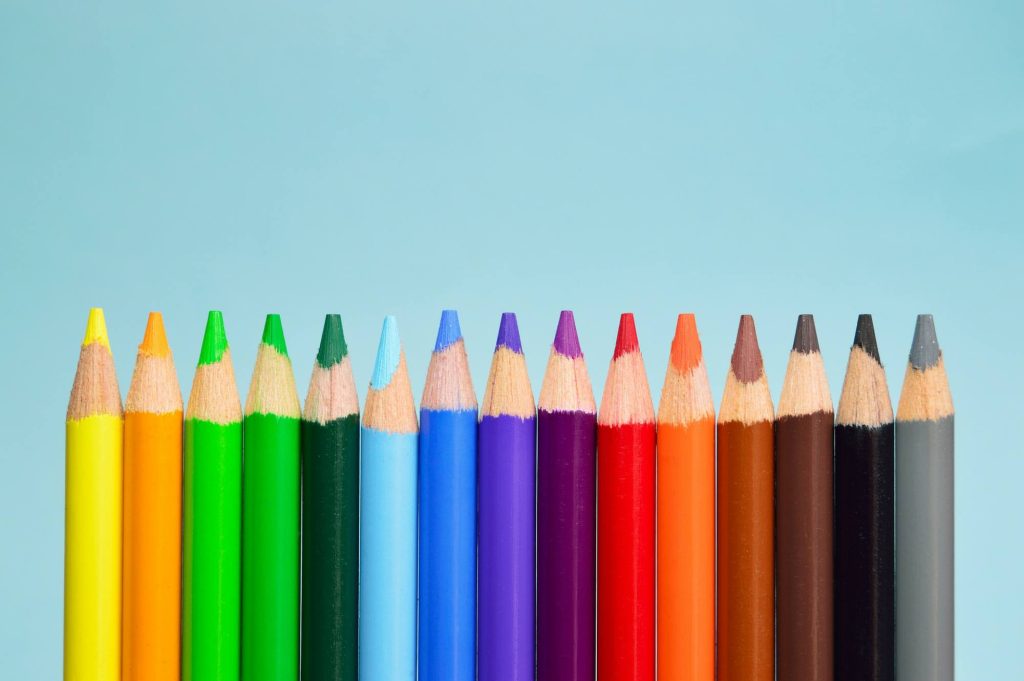 Dorset is renowned for its excellent education and healthcare facilities.
The county is home to a number of reputable schools, both state and independent.
These provide quality education for children of all ages, making Dorset an excellent place for families to live.
For more information about the best schools when living in Dorset check out Snobe.
Universities and colleges offer a wide range of academic and vocational courses, ensuring access to higher education is available for all.
In terms of healthcare, Dorset boasts state-of-the-art hospitals and medical centres, equipped with highly trained professionals who prioritise the well-being of patients.
When it comes to education and healthcare, Dorset is certainly one of the best places to live in the UK.
8. Strong Community Spirit
One of the key factors that come with living in Dorset is the strong sense of community that the county offers its locals!
The residents of Dorset are known for their warmth, friendliness, and welcoming nature.
The county plays host to many events and festivals throughout the year, providing a true sense of togetherness across the region.
Whether it's a summer fair, a food festival, or a music concert, there's always an opportunity to unite with the locals and embrace the community spirit that makes Dorset an amazing place to live.
9. Thriving Economy
Dorset has a particularly vibrant economy that produces plenty of opportunities for employment across the county.
The region is home to a diverse range of industries.
Major sectors include tourism, hospitality, manufacturing, technology, and creative sectors.
Whether you're seeking a career in the bigger cities or would prefer to set up your own business in a smaller town, Dorset offers a great environment for professional growth and success.
With its thriving economy, Dorset provides a solid foundation for anyone looking to work in the region.
10. Great food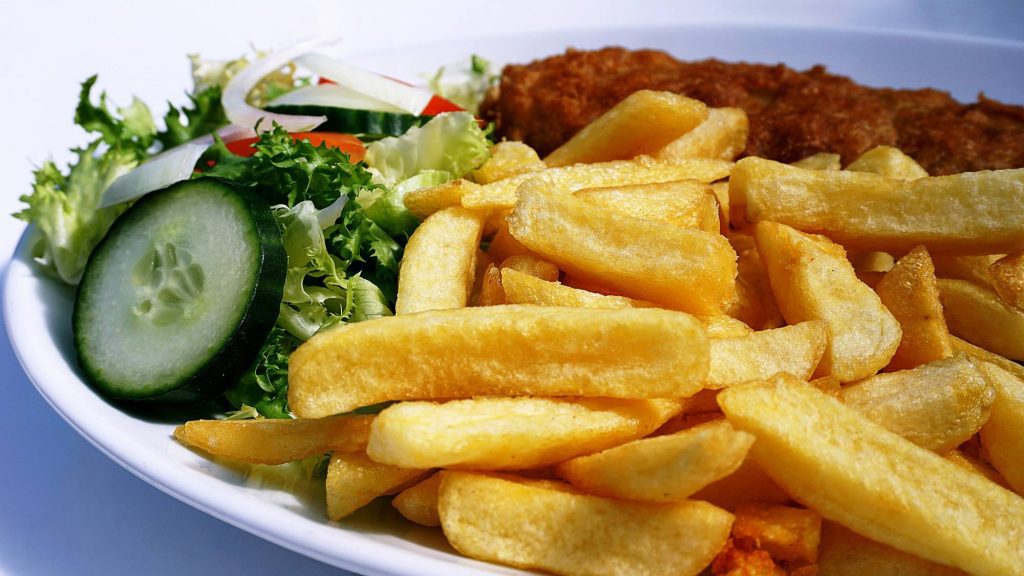 Dorset is a haven for food lovers, with its rich culinary scene and an abundance of local food.
From traditional dishes to contemporary gastro food, the county offers a diverse range of cuisine to appeal to all.
Sample fresh seafood caught from the nearby Dorset coast, enjoy locally produced cheeses or treat yourself to a traditional Dorset cream tea.
There are also plenty of food markets, farm shops, and award-winning restaurants that make Dorset ideal for food enthusiasts.
11. Excellent Transportation Links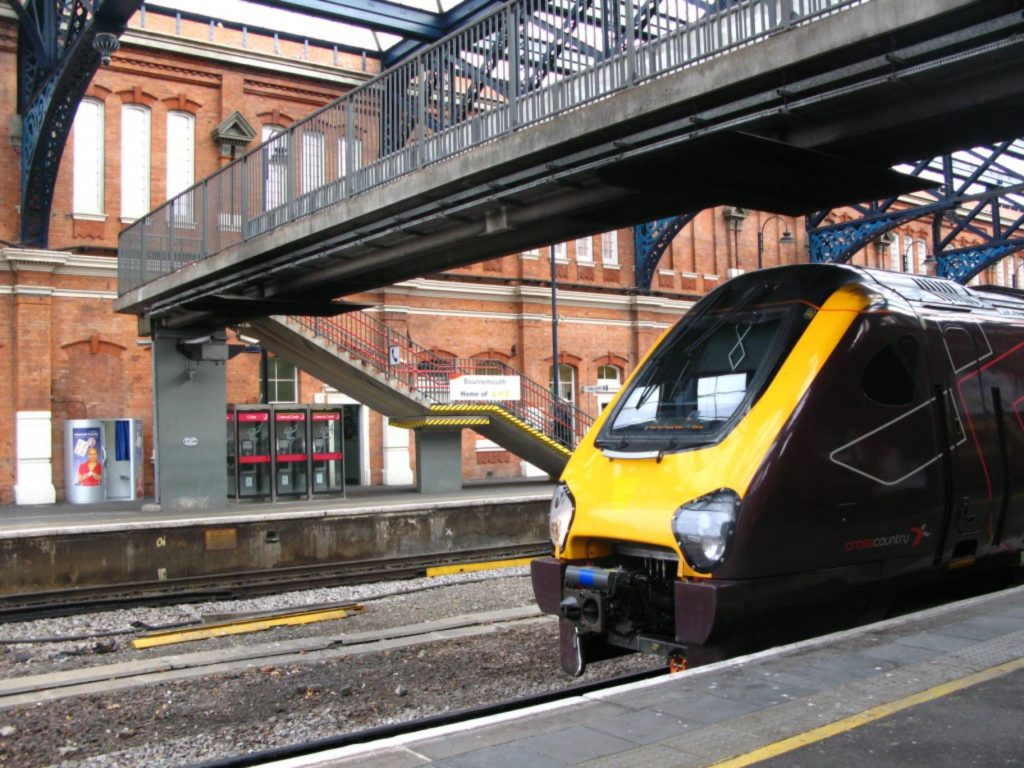 Dorset benefits from excellent transportation links, making it easily accessible and well-connected to the rest of the UK.
The county enjoys efficient road networks, allowing for convenient travel by car, coach or bus.
Train services connect Dorset to major cities across the UK, providing easy journeys for commuters or those looking to explore other parts of the country.
Additionally, Bournemouth Airport offers domestic and international flights, ensuring effortless travel to destinations further afield.
Dorset's accessibility enhances its appeal as one of the best places to live in the UK.
12. Proximity to Nature and Countryside
Whilst Dorset boasts stunning coastal scenery, it is also home to some beautiful countryside and nature reserves.
The enchanting New Forest National Park is just a short drive away, offering acres of unspoiled woodland, scenic walks, and plenty of opportunities for encounters with wildlife.
Dorset's rolling hills, meandering rivers, and picturesque villages also provide plenty of opportunity for exploration.
Whether you are looking for calming natural surroundings or lean more towards the thrill of outdoor adventures, Dorset's proximity to the countryside is sure to cater to your needs.
Ready to Start Living in Dorset?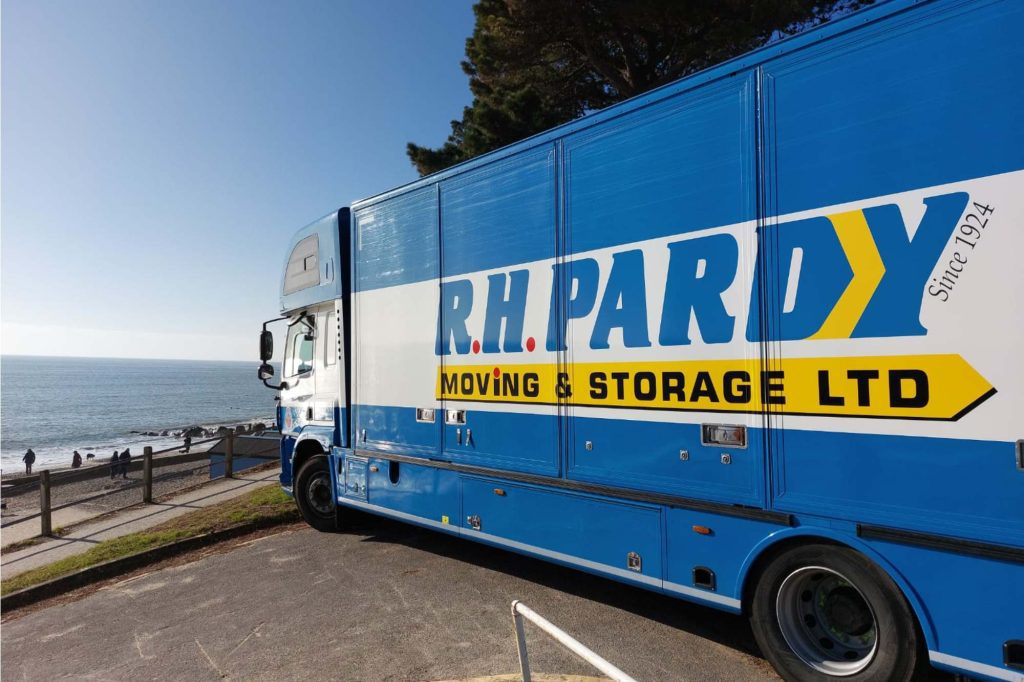 Dorset stands out as one of the best places to live in the UK thanks to all of its exceptional qualities.
Living in Dorset will require lots of planning but there are plenty of great reasons to consider relocating to the area!
Ensuring you have the guidance of a trustworthy and knowledgeable removals company when moving to Dorset is essential.
With years of experience moving people to locations across the UK, R.H Pardy Moving & Storage Limited can assist you with every part of your move to Dorset.
For added assurance, you will have the knowledge that you are dealing with a member of the British Association of Removers.
For more information about our Dorset removals services, be sure to give us a call today at 01202499390, or fill out our quick and easy contact form here.
A member of our team will be more than happy to help you get you living in Dorset in no time!