Are you looking for the best moving tips?
Moving is a famously stressful time, regardless of whether you are an experienced mover or this is your first time ever!
Moving house involves so many different facets, from the pressure of packing your stuff to handling any potential issues.
It is understandable that things occasionally go wrong when there are so many different variables.
Yet, there are a few moving tips you may adhere to to limit problems and lessen stress.
We want to make sure that your move goes smoothly and you can move into your new home with as little hassle as possible.
We'll go over the top 20 moving tips to assist you and help to avoid the most frequent pitfalls.
Using these moving suggestions should go a long way to ensuring your move is a success!
1. Plan Early and Use a Professional Removals Company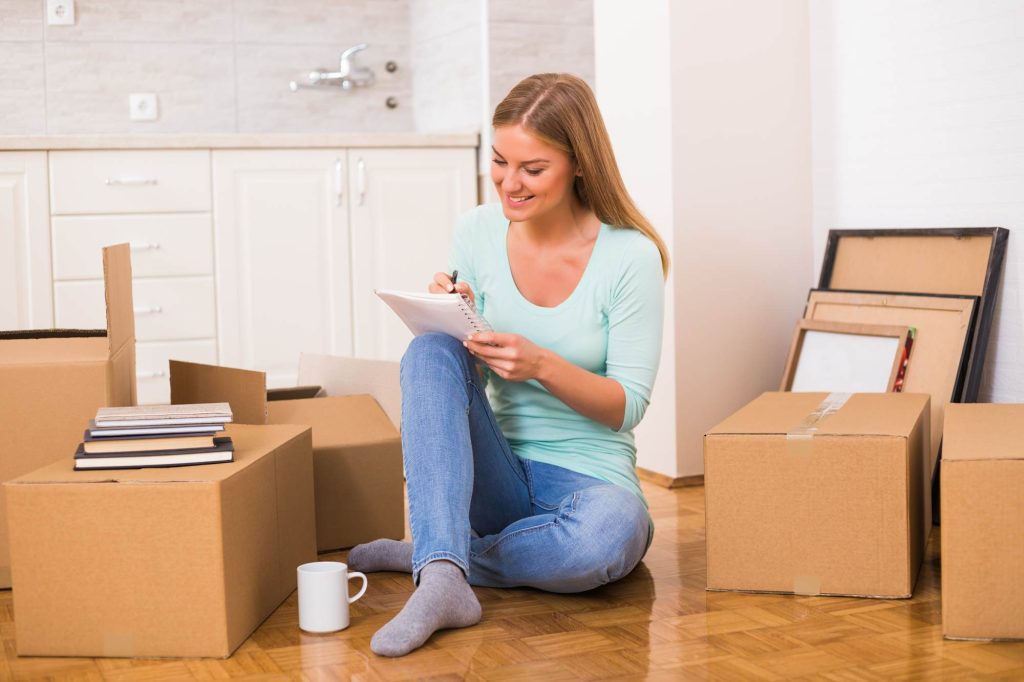 The key to a successful move is to start planning and packing as early as possible.
Create a plan that outlines what needs to be done before the move, including booking movers, purchasing packing supplies, and notifying utilities and other service providers of the move.
Planning ahead of time will save you a lot of hassle and enable you to be fully prepared for your move.
If you have a lot of belongings or need to move long-distance, consider hiring professional movers.
Professional removals companies have the expertise and equipment to move your belongings safely and efficiently.
Getting in touch with them early is essential!
The more time you allow to plan your move, the more flexibility your chosen removals company will be able to give you.
Selecting a professional removals company will also afford you peace of mind.
You can rest easy knowing that your movers have plenty of experience and insight into moving homes.
2. Choosing an Accredited Company
You will probably discover that professional movers are accredited by the British Association of Removers throughout your search for a moving firm (BAR).
To ensure that they uphold the greatest standards of moving and customer service, the BAR inspects each of its members.
Since all removal companies with BAR membership are required to adhere to the rigorous standards set out by the BAR, your relocation will be handled with the highest professionalism.
Hiring a BAR-accredited removals firm will significantly reduce moving-related stress!
No matter where you move to, customers who choose a BAR member are offered payment protection.
This is one of the most important moving tips since selecting a BAR member ensures professionalism and peace of mind that your belongings are being handled well.
3. Ensure Your Chosen Company Offers Storage Solutions
It is always a good idea to ask your chosen removals company about any storage facilities they may have.
House removal companies usually offer temporary or permanent storage for their clients.
Those moving into an unfinished apartment or possessing items that can't be moved in right away can use this.
It is a great option if you need to leave items from your old house, but you can't move them yet, and the company often adds the cost to your final bill.
Whilst most moves go to plan, it is important to know that your removals team are able to accommodate to any unforeseen circumstances.
This is an important question to ask your removals company before hiring them.
4. How Long Have They Been Operating?
How long has your removals firm been in business should be one of your first inquiries.
Of course, some businesses are new, but it doesn't necessarily make them inferior.
Yet, if you want to find someone experienced and who offers top-notch moves, find out how long they have been in the business.
Long-standing moving businesses are more likely to offer reasonable prices for high-quality services.
Companies that have been in business for a long time typically outlast or compete with other removal businesses, proving that they must have something unique to offer.
For these businesses that have been around for a while, look at the reviews.
They should give you a better insight into how the company performs.
5. Check How Many Vehicles They Have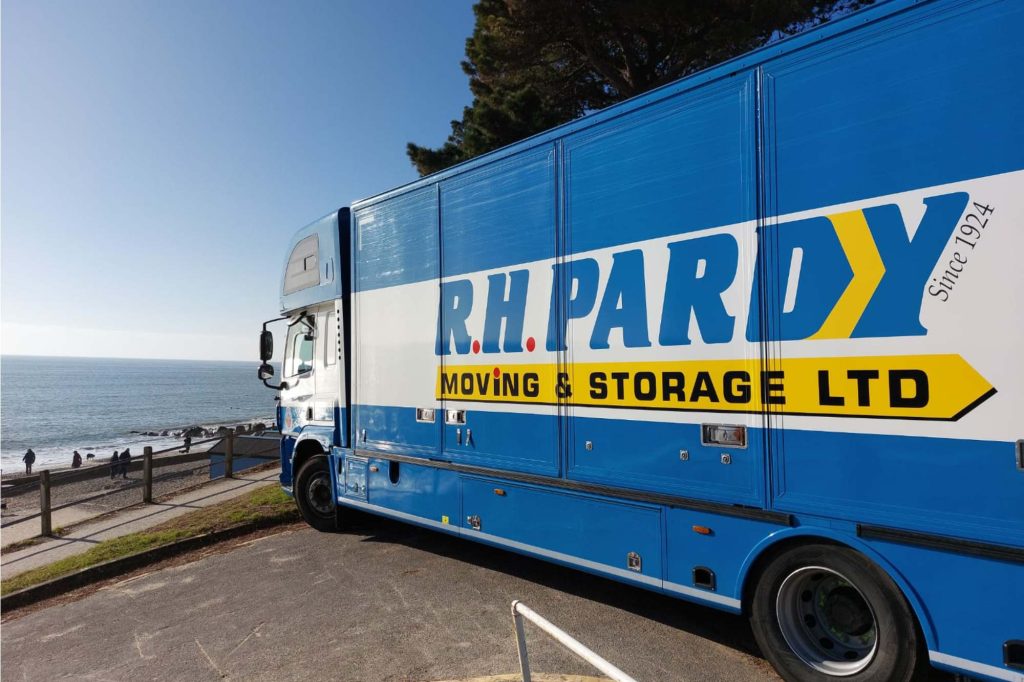 Ask your removals company how many vehicles they have.
There are several benefits to choosing a removals company with more vehicles.
Having more trucks means that the company can serve more customers at the same time, resulting in faster service.
More vehicles mean they can handle multiple removals simultaneously, which means your chosen company can complete the work more quickly.
More trucks also allows the removals company to handle larger and more complex moves.
They can take on bigger jobs that may require multiple trucks or trips, without having to turn away clients due to lack of resources.
Choosing a company with more vehicles means they will be able to accommodate to your needs!
Furthermore, a removals company with more vehicles can be more flexible with their scheduling.
They can accommodate last-minute requests and provide customers with more options for moving dates and times, giving you added flexibility with your move.
When a truck breaks down, a removals company with more trucks can still continue their operations.
They can simply use another truck to continue with the job, reducing downtime and minimizing any delays for their clients.
Clearly, removals companies with more trucks are better equipped to handle a wide variety of moving needs, providing faster, more efficient, and more flexible service to their customers.
6. Ask if they Offer Video Surveys
Be sure to enquire about video surveys with your removals company.
This technology became very important throughout the pandemic and has dramatically changed the ways in which removals companies are able to conduct surveys.
Using this new technology, your removals company can gather all the information required to assist with your move.
Video surveys can be conducted at a time convenient to you and will help you save valuable time.
From the comfort of your own home and at a time that suits you, your removals company can perform a thorough analysis of any and all items that will be included in your move.
You will have a direct line of communication with a professional surveyor who will be conducting your video survey.
They will help guide you through the process, guaranteeing that all the information needed is gathered in a simple and concise manner.
To get the best possible service, be sure to enquire about video surveys!
7. Use High-Quality Packing Materials
Invest in high-quality packing materials to ensure that your belongings are protected during the move. This includes sturdy boxes, bubble wrap, packing paper, and packing tape. Don't skimp on packing materials to save money, as this can result in damage to your belongings.
8. Pack Room by Room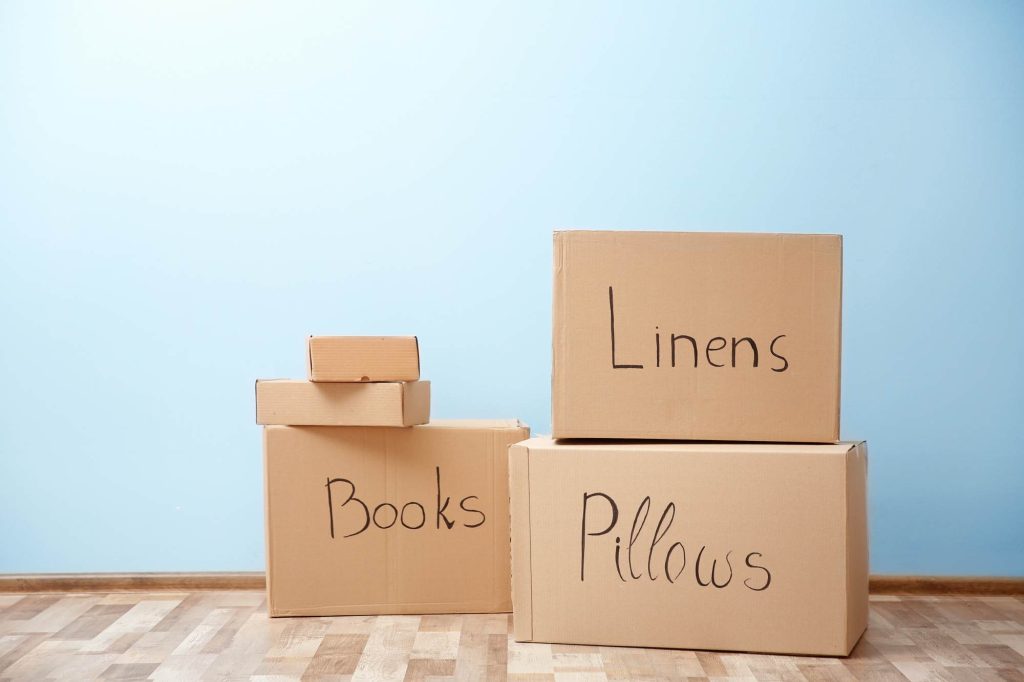 To make packing easier, pack room by room, starting with the items you use the least.
Label each box with the room it belongs to and a brief description of its contents.
This makes it easier to unpack and helps the movers know where to place each box.
9. Pack Fragile Items Carefully
Fragile items require extra care when packing. Use bubble wrap and packing paper to wrap delicate items such as glassware and porcelain.
Pack these items in sturdy boxes, and label them as fragile. For extra protection, use packing peanuts to fill any gaps in the box.
10. Consider Professional Packing Services
If you don't have the time or energy to pack, consider hiring professional packing services.
Professional packers have the expertise and experience to pack your belongings quickly and efficiently, using the best packing materials available.
11. Pack a First-Night Box
Pack a first-night box with essential items such as toiletries, a change of clothes, and bedding.
This will help you settle into your new home quickly without having to unpack everything on the first night.
Everything you'll need (or might possibly need) for your first night in your new house is in this box.
This box will go in your vehicle's seat with you rather than being given to your moving crew.
Together with the necessities for daily life, it should also contain any speciality products you might need.
Here are some examples of what it might cover:
Toothpaste and other bathroom essentials
Food that is not perishable and dry goods like pasta and beans
First-aid kit
Toilet/kitchen paper
Kettle and coffee and/or tea bags
Plastic cutlery and plates
Medications you are currently taking
Cleaning products to quickly spruce up the new house
A fresh set of clothes
Electronics (Laptop, iPad, kindle, etc) and chargers
Supplies for children
Aim to pack around half these items and keep space free nearer moving day in case you have any items you want to throw in last minute.
12. Use Furniture Sliders
Moving heavy furniture can be challenging and can also cause damage to your floors.
Using furniture sliders to move heavy items such as couches, dressers, and bookshelves.
This not only protects your floors but also makes it easier to move furniture.
13. Pack Electronics Carefully
Electronics such as computers and TVs require special care when packing. Use the original packaging if possible or invest in sturdy boxes and packing materials to protect your electronics during the move. Label the boxes as fragile and make sure to disconnect all cables and accessories before packing.
14. Label Boxes Clearly
Label each box with the room it belongs to and a brief description of its contents.
This makes it easier to unpack and helps the movers know where to place each box.
Also, mark boxes that contain fragile items as fragile, so the movers can handle them with extra care.
15. Pack Heavy Items in Small Boxes
When packing heavy items, such as books and dishes, pack them in smaller boxes to make them easier to carry.
Use sturdy boxes and pack them tightly to avoid shifting during the move.
16. Declutter and Donate Unwanted Items
Moving is the perfect opportunity to declutter and get rid of items you no longer need.
This not only makes packing easier but also helps to reduce the cost of moving. Donate unwanted items to local charities or sell them online to make some extra cash.
17. Pack Clothes in Garment Bags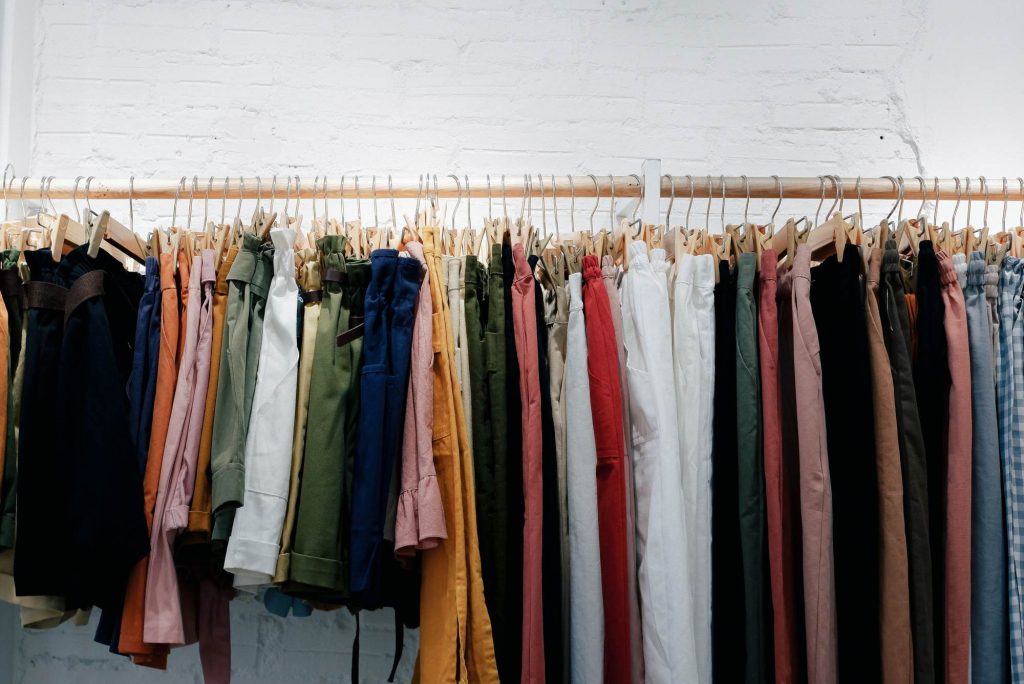 To keep your clothes clean and wrinkle-free during the move, pack them in garment bags.
This makes it easy to transport your clothes, and you can hang them up as soon as you arrive at your new home.
18. Keep Your Phone Handy
In order for your removals firm to reach you in an emergency, make sure your mobile phone is close by.
It might also be necessary to complete any last-minute arrangements, such as waiting for your lawyer to call to check that your funds have been cleared and you are prepared to leave.
If everything goes according to plan, you won't need to make any phone calls during the relocation process.
On the other hand, things can go wrong and you may run into problems on your moving day, so make sure your phone battery is charged and working the entire time.
Furthermore, be sure to save some crucial phone numbers to your mobile device, such as those for your estate agent, attorneys, and friends and family, in case you ever need to call for assistance.
19. Keep Documents Handy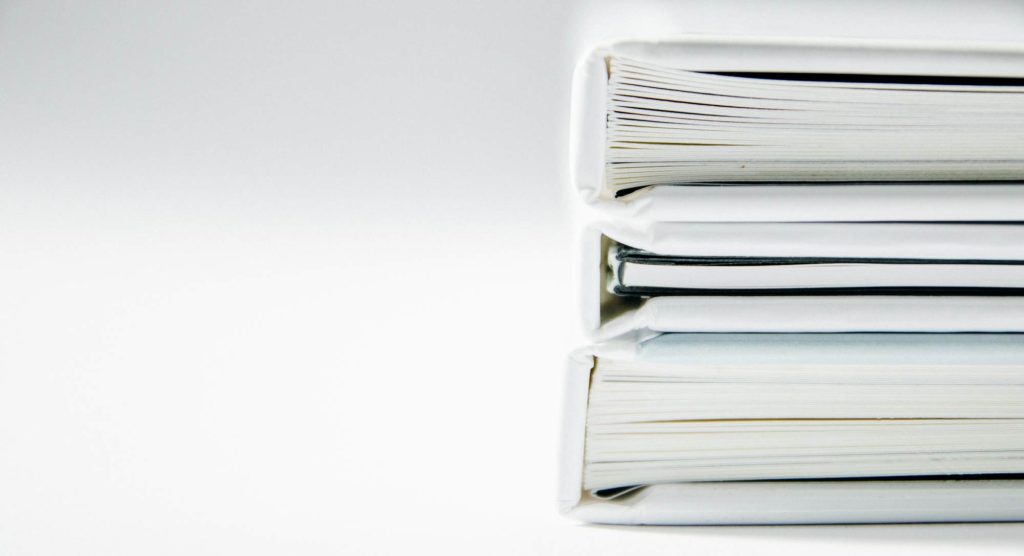 Every home removal involves a number of significant moving documents, so it's a good idea to keep them all together in a secure moving folder until the move is complete.
If you don't already have one, create one right away and put all of your moving-related paperwork there.
This should include, among other things, correspondence from your removals company, receipts, inventory lists, agreements, and personal comments.
20. Taking Meter Readings
Don't forget to check your new home's utility readings before your move.
Taking a photo of each metre reading with your phone as a backup is really helpful and will allow you to quickly give readings to the relevant companies.
21. Seek Help
It can be overwhelming and stressful to move into a new home.
It's a good idea to ask for assistance because it will make the process easier to handle.
A moving company can be useful, but if you have friends or family who can help, moving becomes more enjoyable and ideally goes more quickly.
Even asking for help with looking after your pets or young children if you have any will help the relocation process go more easily.
22. Make a Checklist
Make a moving checklist to aid with organisation.
Moving can be stressful, but when you have a list of activities to perform, you know what needs to be done.
Also, the gratification you experience after crossing something off your list will give you the motivation to keep going through the process!
23. Cleaning Supplies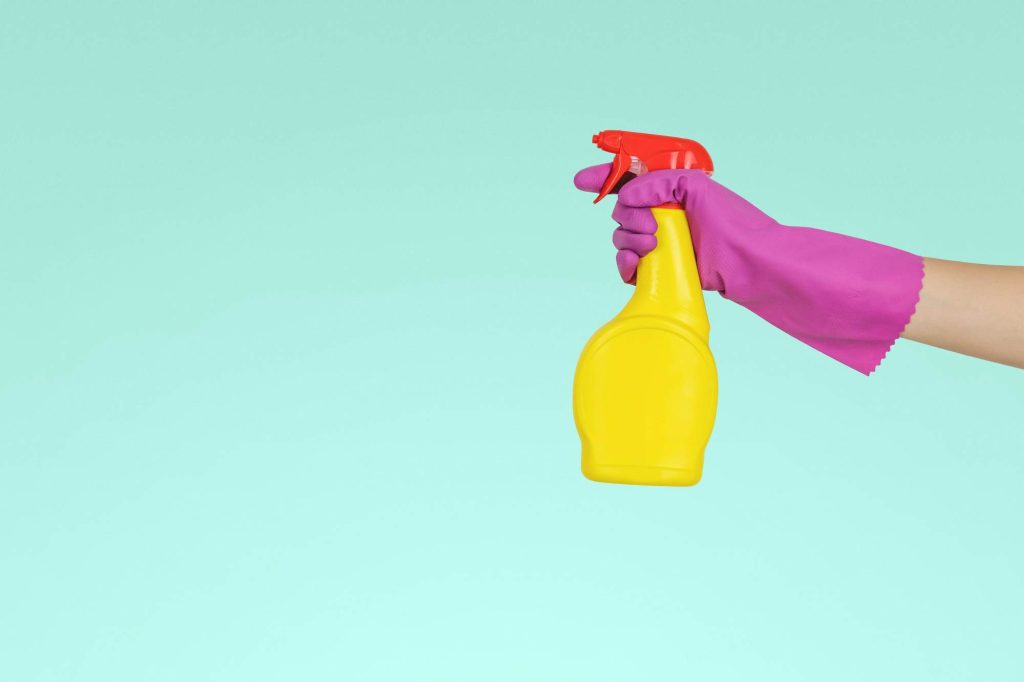 Movers frequently find an unclean home when they arrive which only adds to the stress of relocating!
If you are not ready for it, this could significantly increase the work you have to do to feel comfortable in your new home.
Bring a variety of cleaning supplies with you when you move into your new house.
By doing this, you'll be able to get your house in order before you unpack.
24. Hire a Professional Removals Company
If you have a lot of belongings or need to move long-distance, consider hiring professional movers.
Professional movers have the expertise and equipment to move your belongings safely and efficiently.
Choose R.H Pardy For Your Move
Moving house is never an easy process.
House moves will require lots of planning but there's no need to be intimidated!
By following the advice above we hope to ease some of the pressures of your move.
Ensuring you have the help of a trustworthy and knowledgeable removals company when moving home is also key.
With years of experience moving individuals and families alike to locations throughout the UK, R.H Pardy Moving & Storage Limited can assist you with every aspect of your move.
Our specialist team can guide you throughout every aspect of your move.
For added assurance, you will have the knowledge that you are dealing with a member of the British Association of Removers.
For more information about our removals to Wimborne services, be sure to give us a call today at 01202499390, or fill out our quick and easy contact form here.
A member of our team will be more than happy to help you get your move started in no time!