Are you thinking of moving to Dorset?
At R.H Pardy Moving & Storage Ltd, we understand that moving to a new area can be stressful, especially if it's your first time.
That's why we've put together this comprehensive guide to help you make the most of your move to Dorset.
As one of the most popular destinations in the UK, Dorset has a lot to offer, from breathtaking landscapes to vibrant culture and history.
We want to make sure you have all the information you need to make your move as smooth and enjoyable as possible.
Here is the Ultimate guide to moving to Dorset!
Overview of Dorset
Dorset is a county in South West England that boasts a diverse range of landscapes.
From rolling hills and meadows to stunning coastal cliffs and sandy beaches.
It is also home to a number of picturesque towns and villages, each with its own unique charm and character.
The county has a rich history, with evidence of human habitation dating back to the Neolithic era!
Dorset is also known for its literary heritage.
Writers such as Thomas Hardy and Enid Blyton have strong ties to the area.
Clearly, Dorset has a vibrant history that is ready to be explored!
Transport Links in Dorset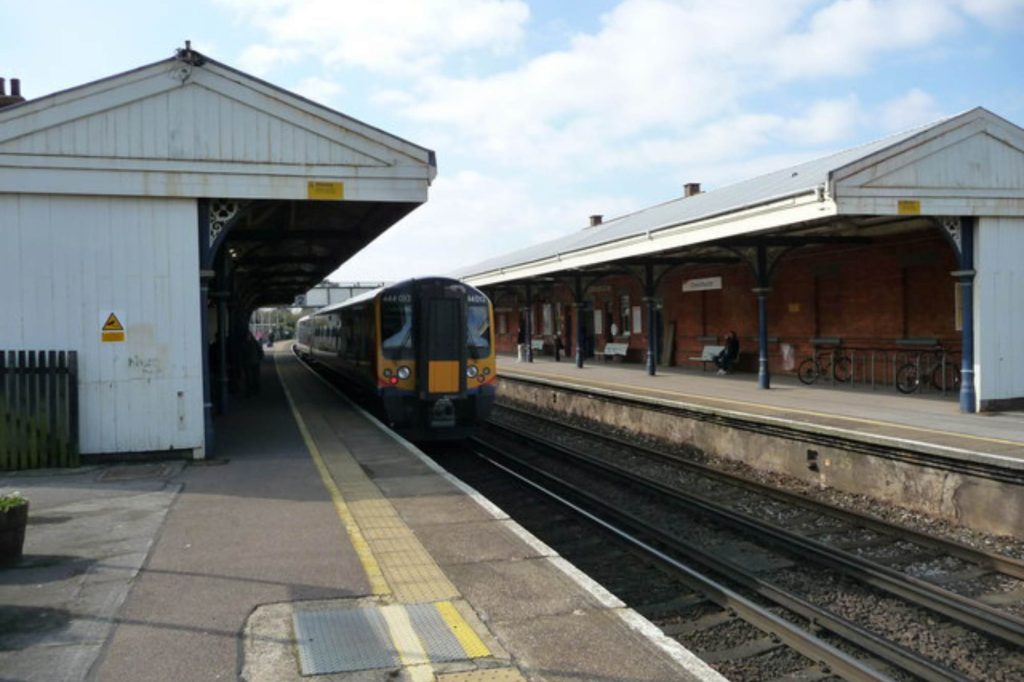 Dorset is easily accessible by road and rail, with good links to London and other major cities in the UK.
The county is served by several major motorways, including the M3, M27, and M5.
There are also regular train services to Dorset from London and other parts of the country.
If you're moving from abroad, you can fly into one of the nearby airports, such as Bournemouth Airport or Southampton Airport, and then travel on to Dorset by train or car.
Where to Live in Dorset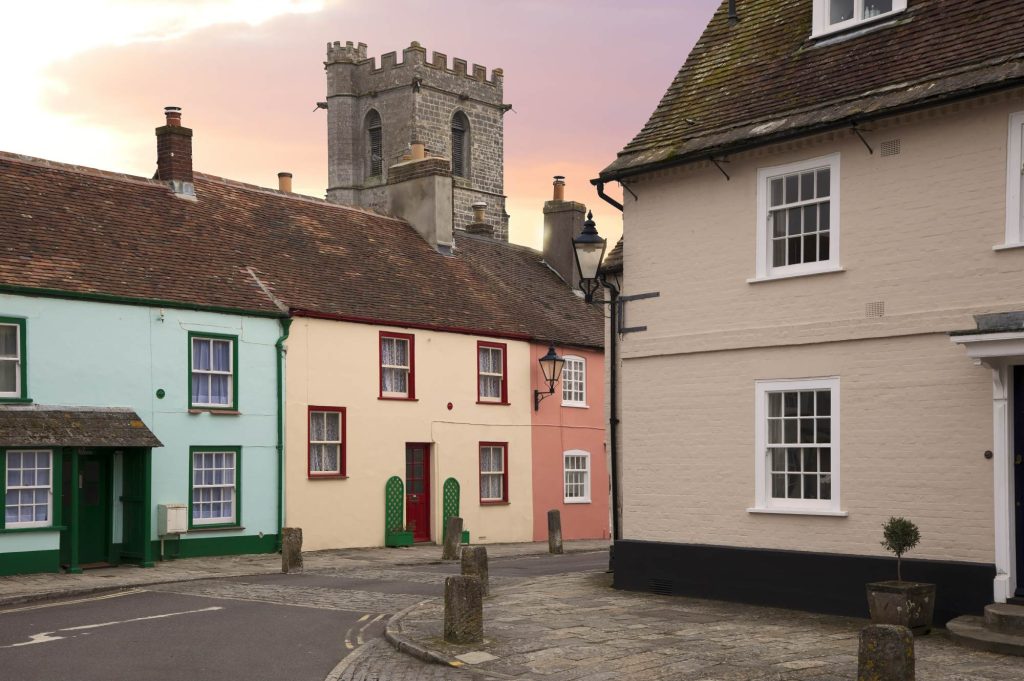 Dorset has a wide range of housing options to suit all budgets and preferences.
From charming cottages and traditional thatched houses to modern apartments and spacious family homes.
Some of the best areas to live in the county include:
Bournemouth
Bournemouth is a well-known seaside town with a lively atmosphere, stunning beaches, and a wealth of amenities. It has terrific schools, convenient transportation, and a variety of homes to fit different budgets, making it a great place for families and young professionals. In Bournemouth, the average cost of a home is close to £362,615.
Christchurch
Christchurch is a charming town in the east of the county that is well-known for its lovely harbour and historic architecture. If you want to be close to the coast while still having access to a variety of services, such as top-notch schools and shopping centres, it's a terrific spot to call home. In Christchurch, the cost of a home is about £442,636.
Poole
Poole is another coastal town with a thriving harbour and a wide range of facilities, including retail stores, dining options, and entertainment venues. With convenient access to transportation and a variety of housing options, from apartments to big family houses, it's an attractive place to live for families and seniors alike. In Poole, the cost of a home is approximately £499,720.
Wareham
Wareham is a quaint market town on the River Frome that is well-known for its historic buildings and picturesque surroundings. If you desire a slower pace of life and access to lots of outdoor activities, like hiking and fishing, it's a terrific spot to call home. In Wareham, a typical home costs about £446,334.
Wimborne
To the north of Poole is the historic town of Wimborne, which is renowned for its stunning architecture and cultural attractions. If you want to be close to the seaside but still have access to a variety of cultural amenities, such as museums, art galleries, and theatres, it's a terrific spot to call home. In Wimborne, the average cost of a home is about £490,259.
These are just a few of the best places to live in Dorset, each with its own unique character and appeal.
Of course, there are many other wonderful towns and villages throughout the county.
It's worth exploring the area to find the perfect place for you.
Education in Dorset
For parents, the importance of schools when moving to a new area is never in question. Your choice of home location will be influenced by knowing where the top schools are located.
Both public and private elite schools are available in Dorset. Three local education authorities—Bournemouth, Poole, and Dorset County Council—share supervision of the area's public schools. Dorset County Council covers the majority of the county.
There are 162 state primaries in total, and there are many competitive primaries that you can choose.
Children are performing "better than average" in reading and writing, according to reports from Pimperne Church of England VC Primary School, Swanage St Mark's Church of England Primary School, and Swanage St Mark's Church of England Primary School.
Schools obtaining outstanding results and performing above average in the county include the secondaries of Ferndown Upper School, Atlantic Academy Portland, The Purbeck School, and The Blandford School.
There are many colleges available when students leave school at age 16 and transition to further education. There are a few that are particularly well-liked.
These include Kingston Maurward College, a school for land-based studies that offer horticulture and agriculture courses.
Almost 4,000 students attend Whist Weymouth College to pursue a wide range of academic and practical courses in numerous topics. The University of Plymouth Colleges network includes the institution.
For those who can afford it, privately paid education is available at institutions such as the coed Canford School, which was constructed around a Grade I listed manor house from the 19th century.
Moving to Dorset offers buyers a range of excellent schools to choose from.
Dorset's Economy
The county's economy is broad and booming, with industry, tourism, and agriculture among its key sectors.
Millions of tourists visit Dorset each year to take advantage of the county's breathtaking beaches, natural beauty, and other attractions.
This makes the tourism sector one of the most significant in the county.
The primary types of agriculture in Dorset are dairy farming and arable farming, which both contribute significantly to the region's economy.
Another important sector of the county's economy is manufacturing, where a variety of goods are produced by businesses, including plastics, electronics, and components for the aerospace industry.
Cost of Living in Dorset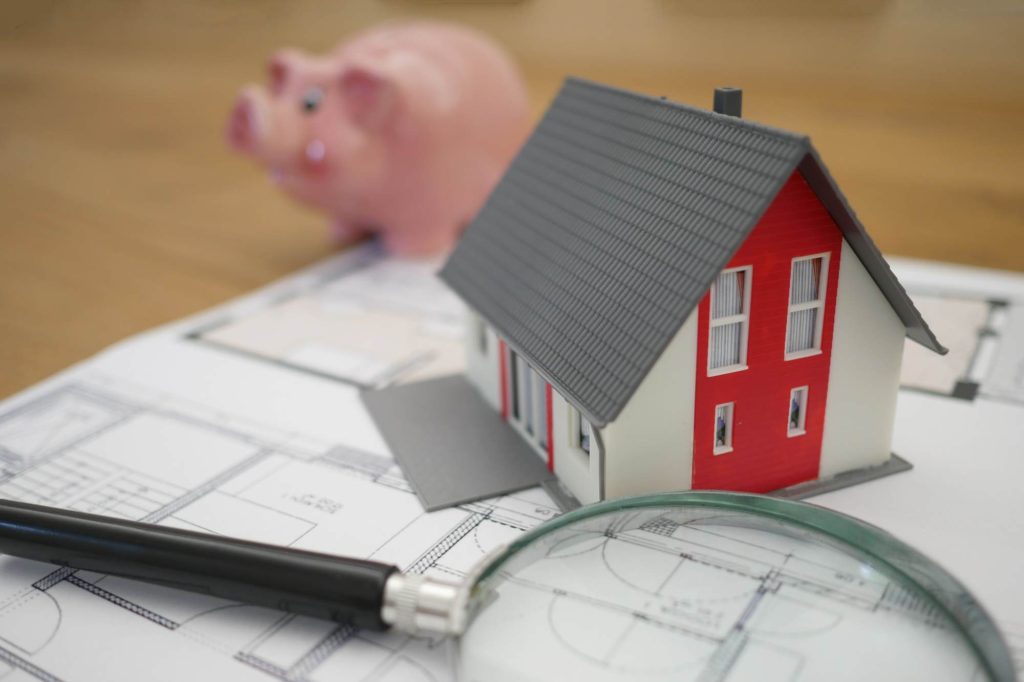 Depending on where you reside, the cost of living in Dorset is typically greater than the national average.
Particularly in well-known towns like Bournemouth and Poole, housing expenses can be high.
Smaller towns and villages are among the cheaper possibilities, and Dorset's high standard of living can help to offset the cost of living.
Moreover, transportation expenses can add up, particularly if you have a long commute to work or school.
Although there is public transportation available, some regions may require a car, so you'll need to account for the cost of petrol, insurance, and maintenance.
Food and groceries can be expensive in Dorset as well, with local and organic products frequently costing more.
With so many upmarket eateries and gastropubs in the region, eating out can also be pricey.
But, there are methods to reduce expenses when moving to Dorset.
Buying at nearby stores and markets, participating in free events and activities, and using public transit whenever possible.
Therefore, even though Dorset may have a high cost of living, the advantages of living in this stunning region of the UK frequently exceed the financial factors.
Things to do in Dorset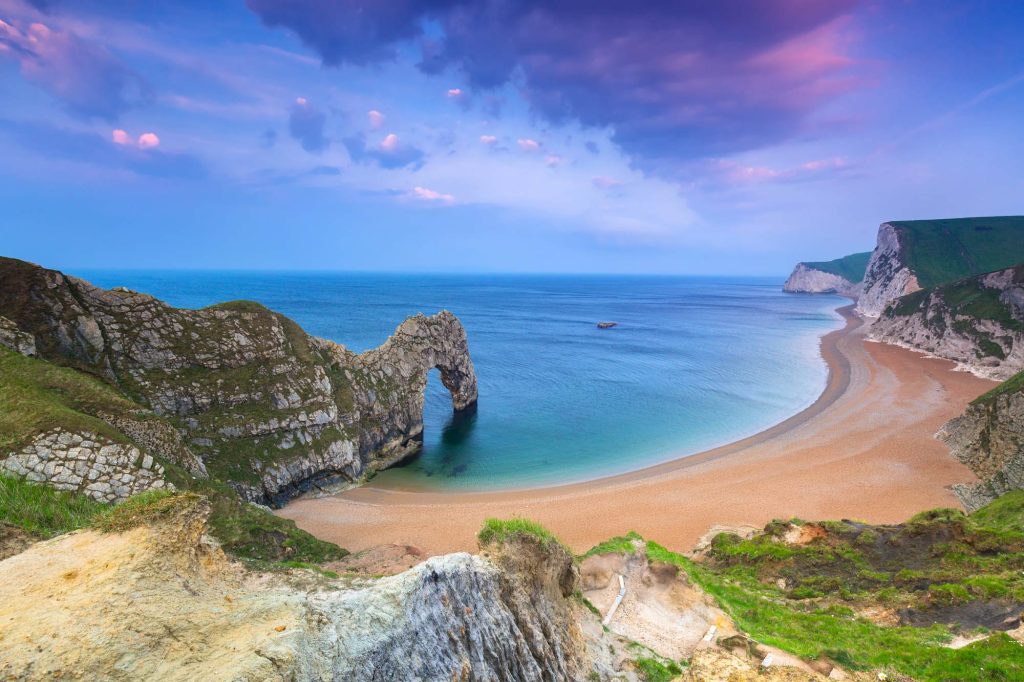 Moving to Dorset means there are plenty of things to see and do.
Here are some of the best:
Go to Dorset's Jurassic Coast, a World Heritage Site known for its breathtaking rock formations and fossils. The numerous coves, cliffs, and beaches along the coast can all be explored, including the well-known Durdle Door and Old Harry Rocks.
Learn about Dorset's history: The county has a long history, and there are many interesting sites to visit, including Corfe Castle, Sherborne Abbey, and the old hillforts of Maiden Castle and Hod Hill.
Take a walk: The county has some of England's most picturesque countryside, and there are many walks and trails to explore. The South West Coast Path, the Hardy Way, Cranborne Chase, and West Wiltshire Downs are a few well-known walking trails.
Visit the market towns: Bridport, Sherborne, and Beaminster are a few of Dorset's lovely market towns. Here, you can peruse local stores, savour some delicious food and beverages, and take in the rural English environment.
Enjoy the arts and culture: There are numerous galleries, theatres, and museums to explore in Dorset, which has a bustling cultural scene. The Russell-Cotes Art Gallery and Museum in Bournemouth, the Lighthouse in Poole, and the Dorset County Museum all have works by regional artists.
These are just a few of the many things to see and do in Dorset, we hope this helps you plan some fun activities when moving to the county.
Are You Moving to Dorset?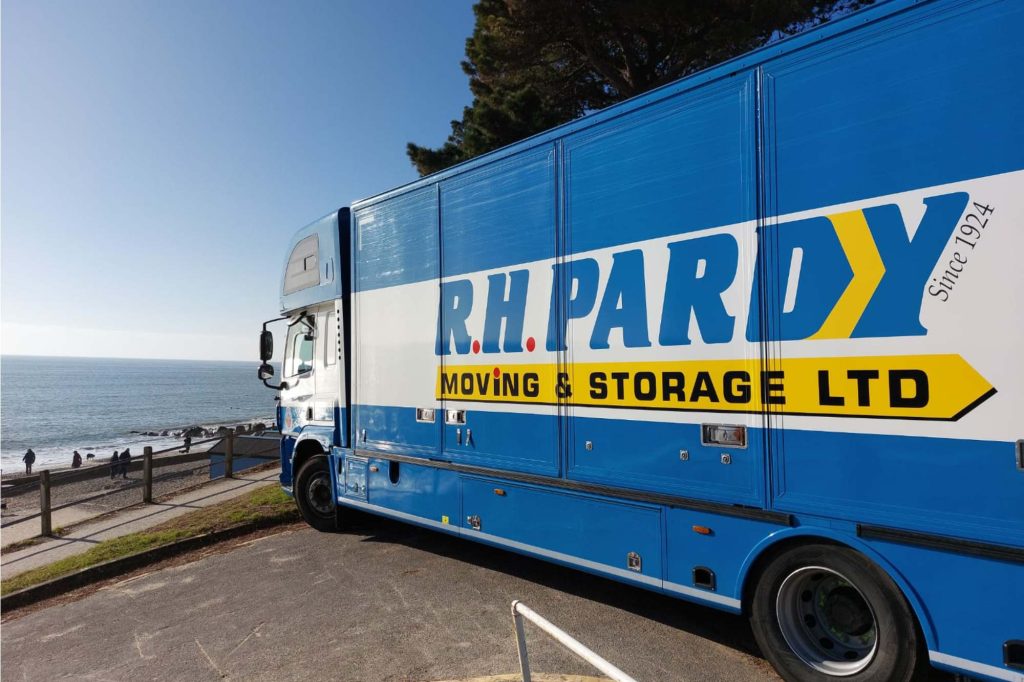 Moving to a new region is never a straightforward process.
Relocating to Dorset will require lots of planning but there are clearly some excellent reasons to start living in the area!
Ensuring you have the help of a trustworthy and knowledgeable removals company when moving to Dorset is key.
With years of experience moving individuals and families alike to locations throughout the UK, R.H Pardy Moving & Storage Limited can assist you with every aspect of your move to Dorset.
Our specialist team can guide you throughout every aspect of your move.
For added assurance, you will have the knowledge that you are dealing with a member of the British Association of Removers.
For more information about our removals to Dorset services, be sure to give us a call today at 01202499390, or fill out our quick and easy contact form here.
A member of our team will be more than happy to help you get you living in Dorset in no time!