If you're seeking the best towns and villages to live in Dorset, look no further.
Our guide will take you on a journey through some of the most enchanting and captivating areas this delightful county has to offer.
From stunning coastal landscapes to quaint countryside settings, Dorset boasts a myriad of towns and villages that are sure to leave you mesmerised!
Moving to a new area is never easy.
This is especially the case if you don't know much about the region you are moving to.
Perhaps you haven't even decided on an exact location within Dorset.
We hope that this guide helps you to choose your new home!
Lyme Regis
Nestled along the Jurassic Coast, Lyme Regis is a haven for fossil enthusiasts and those in search of natural beauty.
This captivating town exudes a timeless charm with its elegant Georgian architecture and a bustling harbour where fishing boats sway gently with the tide.
The iconic Cobb wall offers breathtaking views of the sea and is sure to transport you back in time to the days of Jane Austen.
Lyme Regis is not just about its history; it also boasts an array of delightful eateries serving fresh seafood caught daily from the English Channel.
Stroll along the sandy beaches, indulge in boutique shopping, and immerse yourself in the tranquil ambience of this coastal gem.
The town also offers excellent schools and a thriving community, making it a great choice for families.
With charming shops, art galleries, and vibrant events, Lyme Regis is a haven for culture enthusiasts.
Shaftesbury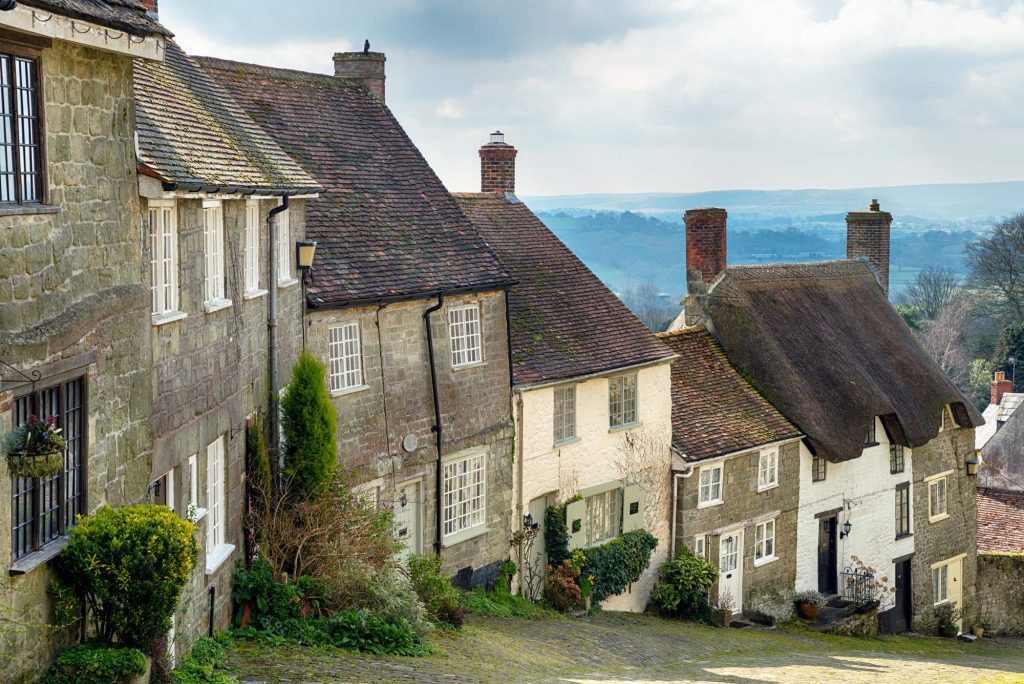 Perched atop a steep hill, the medieval town of Shaftesbury presents a stunning vista of the Blackmore Vale.
The town's educational facilities are highly regarded, offering top-notch schools and educational opportunities.
With its cobbled streets and charming thatched-roof cottages, this town captures the quintessential essence of rural England.
At the heart of Shaftesbury stands the Gold Hill, renowned for its appearance in the iconic Hovis bread advert.
Explore the delightful independent shops, quaint tearooms, and immerse yourself in the rich history of Shaftesbury at the Shaftesbury Abbey Museum & Garden.
For nature enthusiasts, a leisurely stroll along the Cranborne Chase Area of Outstanding Natural Beauty offers an unforgettable experience.
With its historic landmarks and warm community spirit, Shaftesbury is a gem for those seeking an idyllic countryside retreat.
Corfe Castle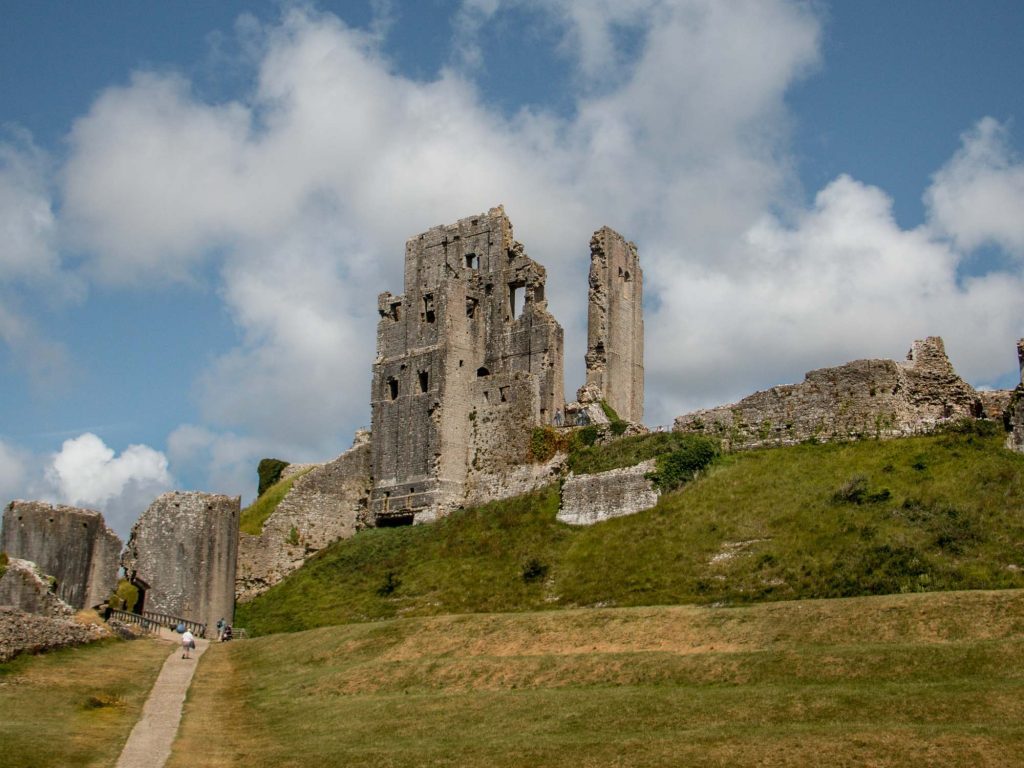 Nestled amidst the rolling hills of the Isle of Purbeck, the picturesque village of Corfe Castle boasts a history that dates back over a thousand years.
Dominated by the majestic ruins of Corfe Castle, this village is a haven for history buffs and offers breathtaking views of the surrounding countryside.
Take a ride on the heritage steam railway, which chugs through the scenic countryside, passing the iconic castle ruins.
Explore the quaint streets lined with charming cottages, and don't forget to visit the delightful Corfe Castle Model Village for a fascinating miniature replica of the village and castle.
Corfe Castle also boasts a unique property market with plenty of quaint cottages and scenic residences on offer.
Though a small village, it offers excellent schools and a friendly community.
Sherborne
Steeped in history, Sherborne is a captivating market town that seamlessly blends medieval architecture with a vibrant modern culture.
The picturesque Sherborne Abbey, dating back to the 8th century, is a must-visit, offering an awe-inspiring glimpse into the past.
Discover the treasures of Sherborne Castle, a stunning Tudor mansion set within beautiful gardens and a serene lake.
Stroll along Cheap Street, lined with unique shops, and soak in the charming atmosphere of this delightful town.
Wimborne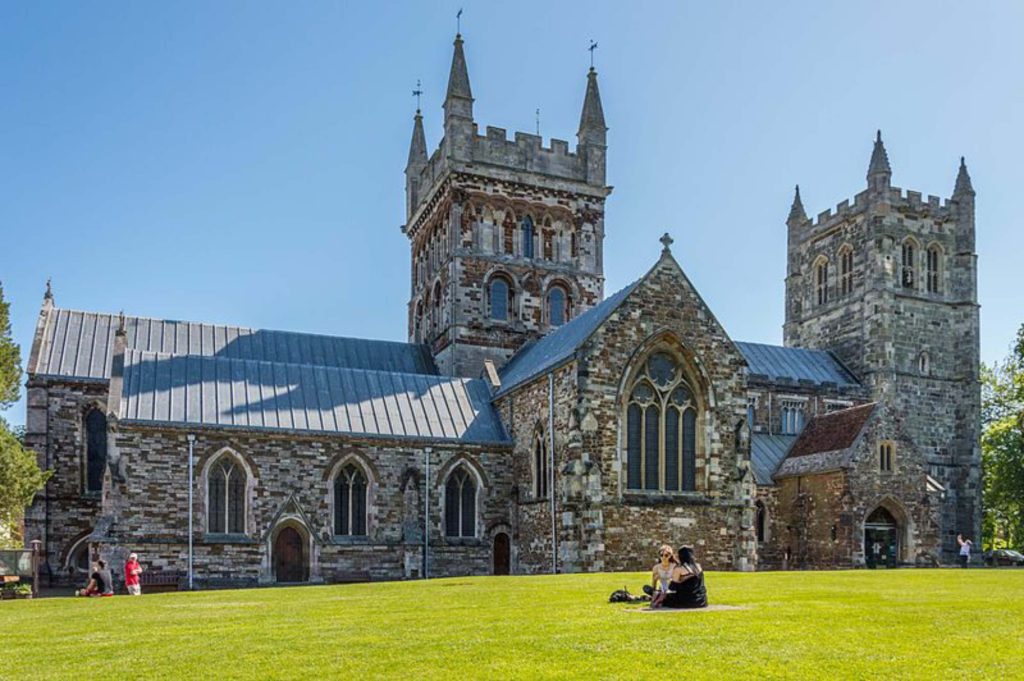 Nestled around the splendid Wimborne Minster, this historic market town is a true gem of Dorset.
The Minster, a masterpiece of medieval architecture, stands as a testament to Wimborne's rich ecclesiastical history.
Wander through the delightful Wimborne Market, held twice a week, and explore the fascinating Priest's House Museum, offering insights into local history.
For a leisurely escape, head to the nearby Kingston Lacy estate, where beautiful gardens and ancient woodland await your discovery.
Swanage
Situated along the scenic Jurassic Coast, Swanage is a coastal town that will take your breath away.
With its golden sandy beaches, crystal-clear waters, and dramatic cliffs, Swanage offers a perfect blend of natural beauty and seaside charm.
Embark on a leisurely stroll along the South West Coast Path, where awe-inspiring views of the coastline and the famous Old Harry Rocks await you.
For a touch of nostalgia, take a ride on the Swanage Railway, a heritage steam train that offers a delightful journey through the picturesque countryside.
Indulge in fresh seafood delicacies at the town's restaurants, and don't forget to visit the Swanage Pier, a quintessential Victorian pier that offers panoramic vistas of the sea and surrounding landscape.
Furthermore, Swanage's schools provide excellent education, making it an appealing destination for families.
Bridport
Nestled near the stunning West Bay, Bridport is a charming market town known for its vibrant arts scene, picturesque streets, and a welcoming community.
The town's weekly market, dating back to the 13th century, is a treasure trove of local produce, crafts, and antiques.
Explore the quaint shops and art galleries that showcase the talent of local artists.
The town's thriving arts and culture scene, coupled with its regular markets and boutique shops, create a truly wonderful and engaging environment.
Bridport's schools cater to diverse educational needs, making it a popular choice for families looking for a dynamic and creative community.
For a scenic escape, head to West Bay, where the breathtaking cliffs and the sandy beach will entice you to linger.
Wareham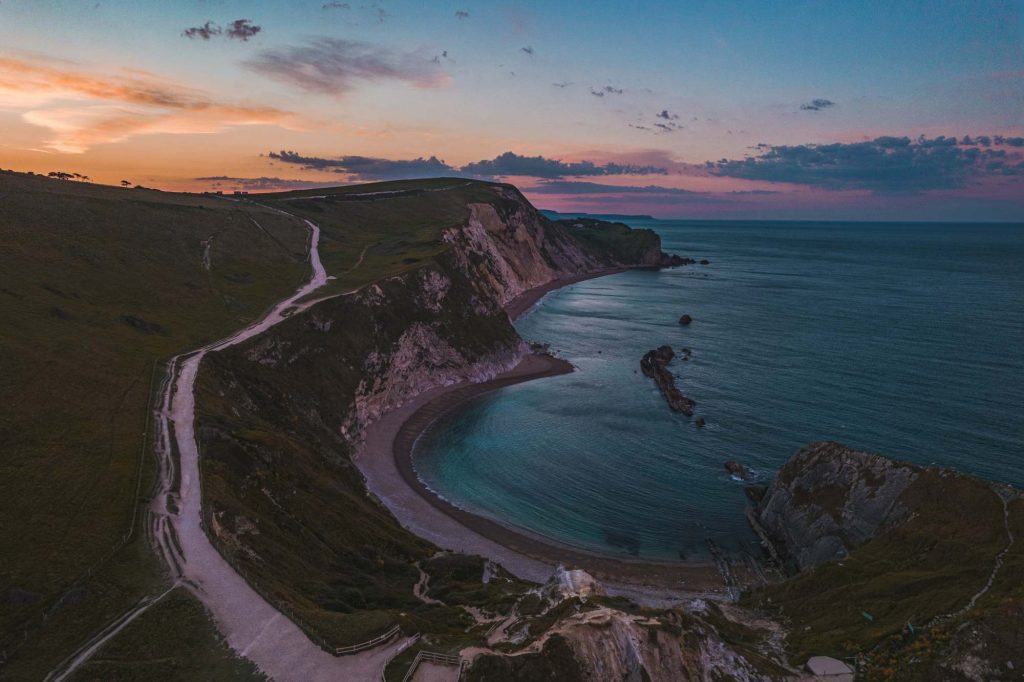 Surrounded by ancient walls, Wareham is a town steeped in history and natural beauty.
Located on the banks of the River Frome, this town offers a picturesque setting with its quaint buildings and charming streets.
Explore the fascinating Wareham Town Museum to learn about the town's intriguing past, or take a boat trip along the River Frome to appreciate the tranquil beauty of the surrounding countryside.
The town's tranquil setting, surrounded by nature reserves, makes it an appealing choice for outdoor enthusiasts and families seeking a serene lifestyle.
Wareham's schools have a good reputation, adding to its appeal as a family-friendly location.
Blandford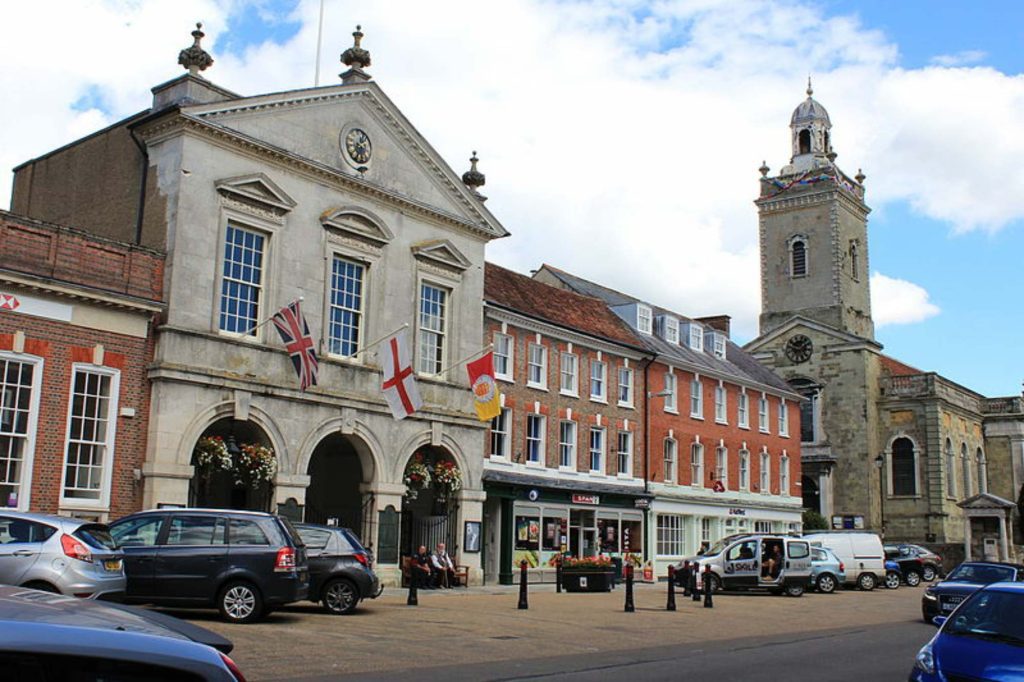 Blandford Forum, often referred to as Blandford, is a market town known for its graceful Georgian architecture and the iconic Blandford Bridge, an exquisite 18-arch structure that spans the River Stour.
Wander through the town's streets lined with Georgian buildings, and don't miss the opportunity to visit the Blandford Fashion Museum, which showcases the evolution of fashion through the centuries.
Corfe Mullen
Nestled in the lush countryside of Dorset, Corfe Mullen is a hidden gem that offers a peaceful retreat away from the bustling city life.
With its verdant landscapes, charming villages, and scenic walking trails, Corfe Mullen is a haven for nature lovers and outdoor enthusiasts.
Take a leisurely stroll along the Corfe Mullen Meadows, where you can spot an array of wildlife and soak in the tranquillity of the surrounding nature.
The Kingston Lacy estate, located nearby, is a must-visit for its beautifully landscaped gardens and captivating architecture.
Christchurch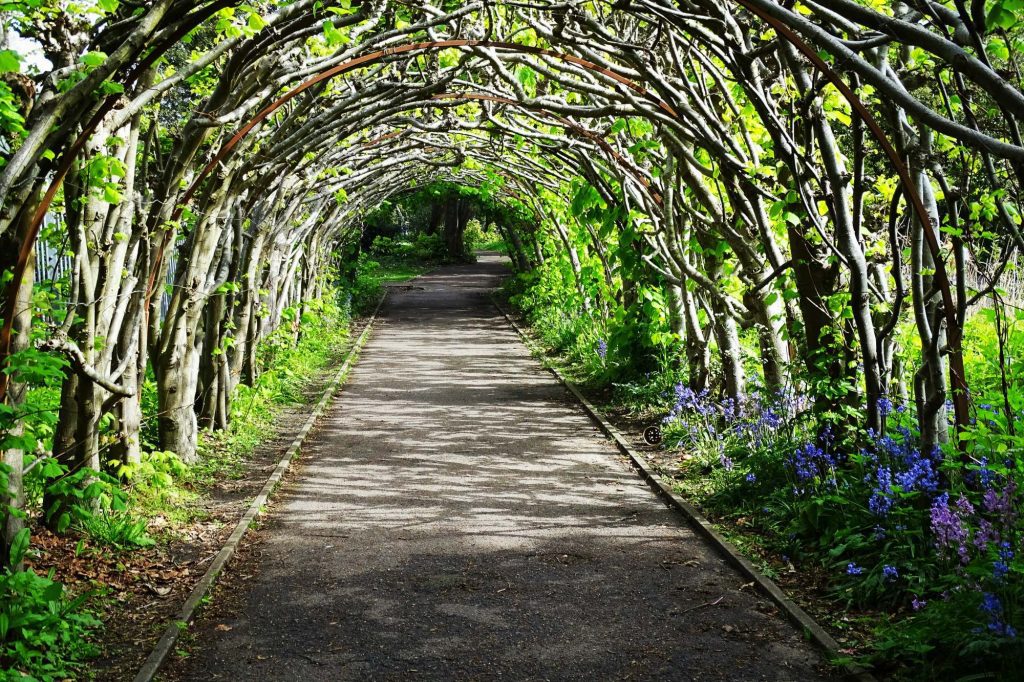 Situated at the confluence of the rivers Stour and Avon, Christchurch is a town steeped in history and adorned with natural beauty.
The majestic Christchurch Priory, dating back over 900 years, is a sight to behold and a testament to the town's rich ecclesiastical heritage.
Stroll through the quaint streets lined with historic buildings and boutique shops or take a boat trip along the River Stour to admire the town's picturesque scenery from a different perspective.
For a taste of seaside charm, head to Mudeford Quay and Avon Beach, where you can enjoy the sandy shores and serene coastal views.
The town's welcoming atmosphere and proximity to both the coast and the New Forest attract residents seeking a blend of history and nature.
Its schools, coupled with excellent amenities, make it a desirable place to settle down.
Cerne Abbas
Nestled amidst the rolling hills of the Cerne Valley, the village of Cerne Abbas exudes a timeless charm that will captivate your heart.
At the heart of the village stands the iconic Cerne Abbas Giant, a mysterious chalk figure etched into the hillside.
Wander through the narrow streets adorned with thatched-roof cottages and traditional tea rooms, and be sure to visit the historic Cerne Abbas Abbey ruins, a serene spot steeped in centuries of history.
Despite its size, Cerne Abbas has reputable schools and a welcoming community, making it an idyllic location to call home.
Beaminster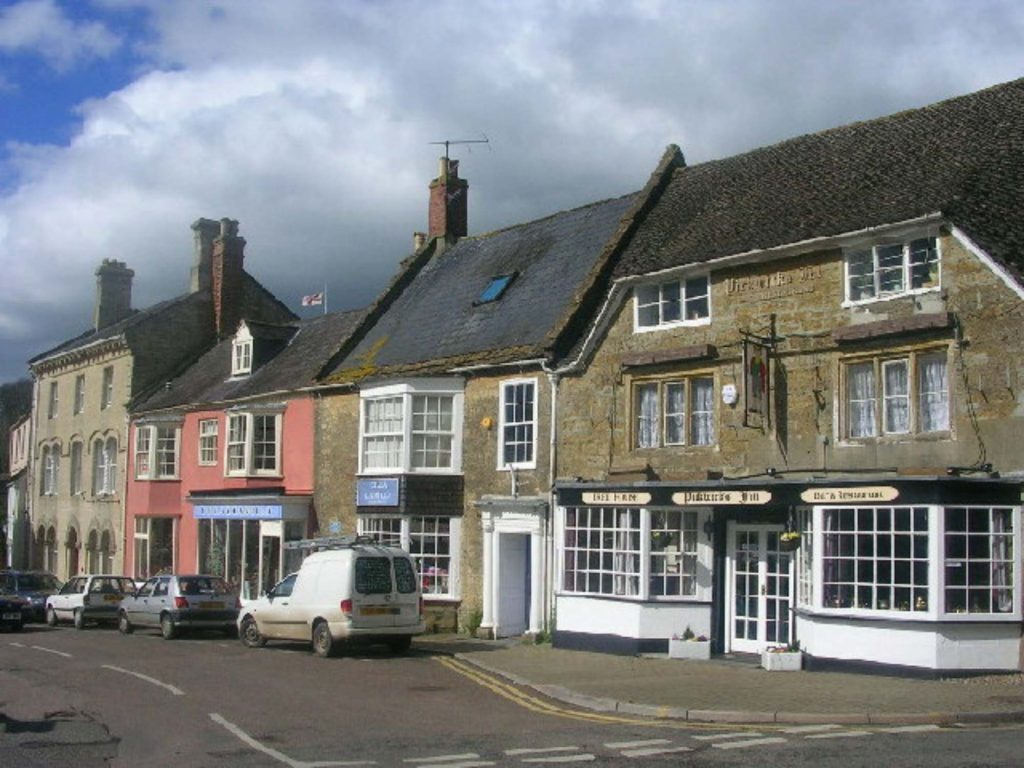 Surrounded by lush countryside, Beaminster is a market town that enchants visitors with its quaint beauty and warm hospitality.
The town's centre, known as The Square, is the heart of Beaminster and a perfect spot to soak in the ambience of this delightful town.
Embark on a countryside walk to explore the nearby Parnham House, an elegant Tudor mansion set amidst picturesque gardens.
For a taste of local culture, visit the Beaminster Museum, which showcases the town's fascinating history and heritage.
The village's charm lies in its peaceful ambience and strong sense of community.
The property options in the village range from quaint cottages to spacious country houses.
Families seeking a serene and close-knit community will find Beaminster an ideal choice.
Sturminster Newton
Nestled along the banks of the River Stour, Sturminster Newton is a tranquil town that offers a serene escape from the hustle and bustle of city life.
The Sturminster Mill, an ancient watermill, is a prominent landmark that adds to the town's rustic charm.
Enjoy a leisurely walk along the riverbanks, or visit the enchanting Sturminster Newton Museum and Art Gallery, which houses an impressive collection of artefacts and artworks that celebrate the town's rich cultural heritage.
Are you Moving to Dorset?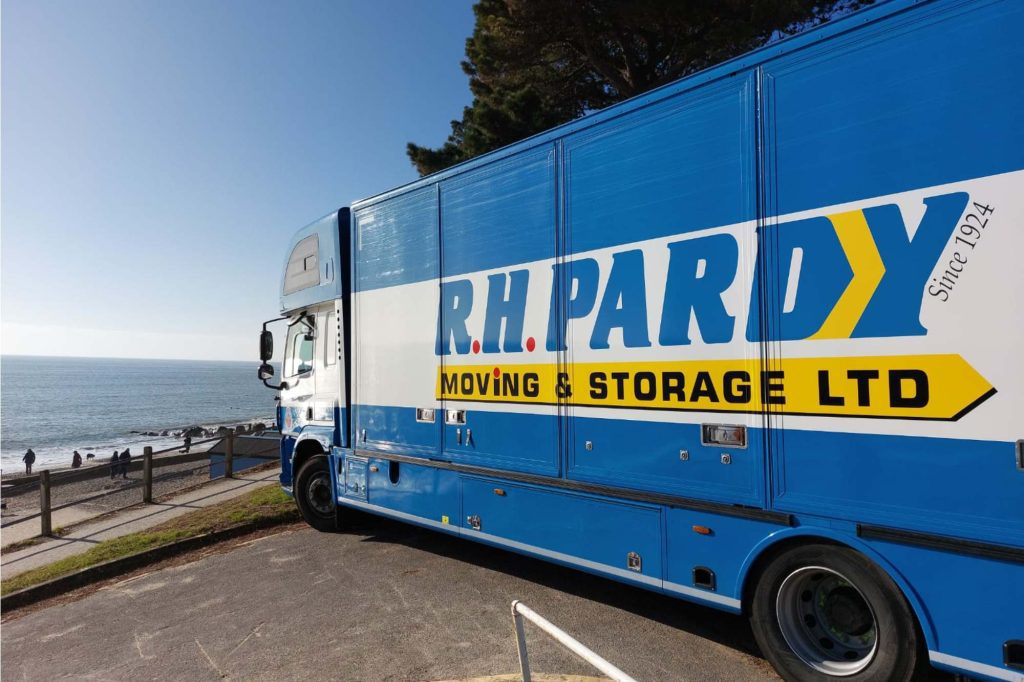 We hope that this guide to some of the best towns and villages to live in Dorset has been helpful.
If you have decided to make the move to one of these excellent locations, R.H Pardy Moving and Storage Limited are here to help.
As a professional moving company with years of experience, we know that house moves require lots of planning.
However, there is no need to be daunted.
Ensuring you have the help of a trustworthy and knowledgeable removals company when moving home is essential.
R.H Pardy Moving & Storage Limited can assist you with every aspect of your move.
Our specialist team can guide you throughout every aspect of your move.
For added assurance, you will have the knowledge that you are dealing with a member of the British Association of Removers.
For more information about our removals to Wimborne services, be sure to give us a call today at 01202499390, or fill out our quick and easy contact form here.
A member of our team will be more than happy to help you get your move started in no time!