If you're considering moving to Poole, you're in for a treat.
This beautiful coastal town located in the county of Dorset has a lot to offer, from stunning natural beauty to a thriving local economy.
In this article, we'll provide you with a comprehensive guide to your new home.
Covering everything from the town's history to its best attractions, neighbourhoods, and schools.
We hope to answer all the questions you may have about relocating to the region.
Where is Poole?
Situated in the county of Dorset in South West England, Poole is governed by Poole's unitary authority.
The town sits five miles west of Bournemouth, 74 miles southeast of Cardiff, and 98 miles southwest of London.
Is Poole Good For Commuting?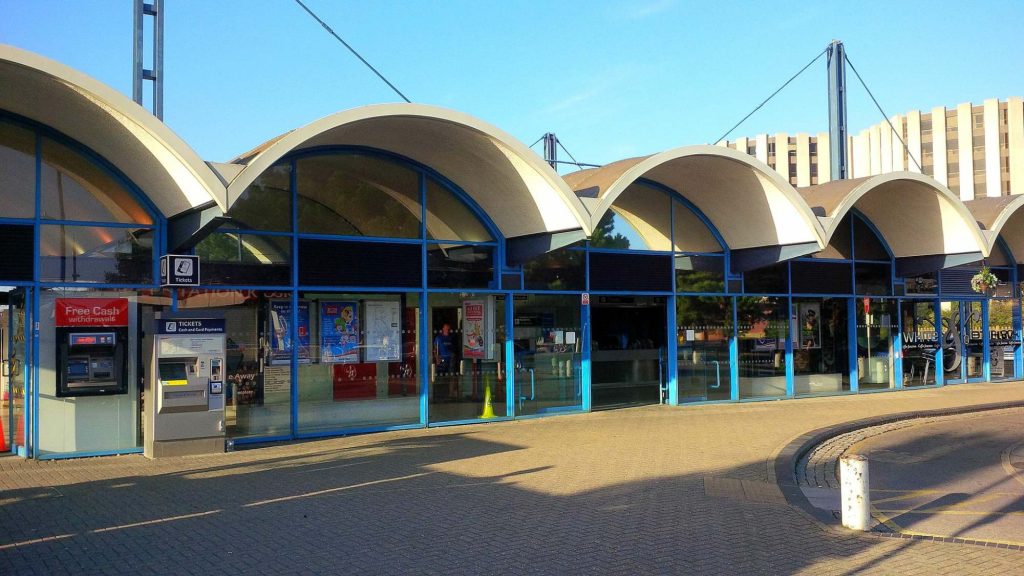 Poole may be the ideal location for you if you're searching for a new house with convenient access to the surrounding area.
The town is connected to other larger cities in the vicinity by a number of important routes.
The A350 provides a direct route north to Bath, Bristol, and other locations, making it one of Poole's busiest and most significant highways.
The A337 travels east and will take you to Lymington and the stunning New Forest.
Moreover, the town's periphery is intersected by the A35 trunk road, which runs from Devon to Southampton and connects to the A31.
If you'd rather take the train, Poole has four stations on the Southwest Main Line.
The town is well-connected to the capital with three trains per hour going to and from London.
Even though a journey of a little over two hours may seem excessive, residing in Poole might be advantageous for people who only need to visit the workplace occasionally.
Properties in Poole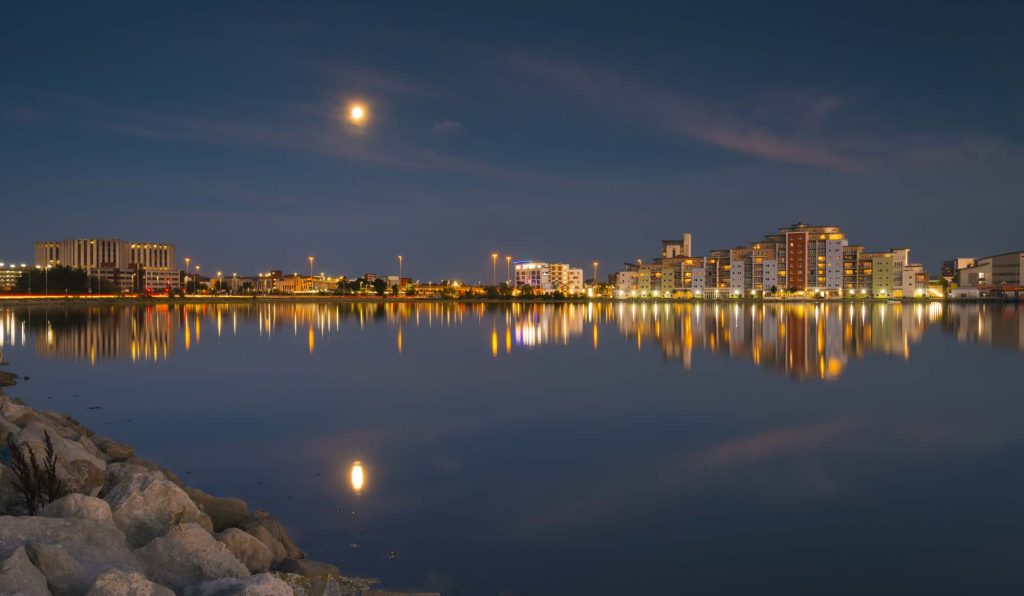 Property price and availability are huge factors when moving to a new area.
Luckily, Poole is able to accommodate buyers at all levels of the housing ladder, making it a desirable area for individuals from various backgrounds.
Sandbanks is the place to be if you're looking for a luxurious home.
With an average selling price of £1,298,750, this exclusive location is home to some of the most expensive homes in the region.
There are lots of possibilities in other parts of Poole, too, if you're searching for something more reasonably priced.
Due to the abundance of premium homes, the average price of a home in Poole is somewhat exaggerated at £470,220.
Parkstone is an excellent choice if you're looking for a more practical property.
Here, a three-bedroom semi can be bought for about £250,000, making it a much more cost-effective choice for families.
Retirement properties have a sizable market because of the vast number of retirees attracted to Poole's waterfront location.
On a shared ownership basis, a one-bedroom apartment in an over-60s development can be purchased for as low as £50,000.
With over half of the 763 properties for sale being one- and two-bedroom residences, first-time buyers are well catered for as well.
Costs for homes with one bedroom start at £125,000 and go up to £450,000 for a luxurious apartment with two bedrooms and an ocean view.
Local Council Services in Poole
Moving to a new area can feel extremely overwhelming.
There always seems to be so much to do and various different organisations to inform of your move.
Informing your local council of your move should be a top priority.
You must pay council tax if you are above 18 and own or rent a residence, according to the law.
It is therefore important to know who your local council are.
The Bournemouth, Christchurch, and Poole Council (BCP) are responsible for the Poole area.
It's wise to invest a little time in browsing their website.
The majority of what you need to do can be completed online these days, saving you the time and hassle of visiting the council offices in person.
You can enrol your child in a nearby school through the website as well.
Have your name registered to the electoral register and learn when your trash is likely to be emptied.
Also, you will discover additional pearls of local knowledge that could prove useful in the future.
What Job Opportunities are Available in Poole?
Finding a great home isn't the only concern you could have if you're moving to Poole. You may also be keen to get employment there. Poole's economy, fortunately, is more diversified than Dorset's overall economy, thus there are many options available.
Poole's economy was once centred around manufacturing and while it is still a significant industry today, the town's prosperity now depend mainly on the services industry.
The largest privately owned motorboat builder in the world, Sunseeker, is one of the largest employers in Poole.
They employ more than 1,800 workers at its shipyards in Poole. Other significant employers in the regional manufacturing sector include Ryvita, Siemens, and Lush.
The town also boasts the most industrial estates in the region, including the Branksome Business Centre, Arena Business Park, Mannings Heath, Poole Trade Park, and the Nuffield Industrial Estate.
With so many options it is clear that there are numerous employment options when moving here.
Education
One of the town's standout features is the quality of its education system.
It's no secret that Poole boasts some of the best schools in the region, with several Ofsted-rated "outstanding" schools catering to all ages.
One such school is the local Poole High School, a co-educational secondary school and sixth form located in the heart of the town.
Following its most recent inspection, the school achieved a "good" rating from Ofsted, which is a testament to the dedication of its teachers and staff.
Another top-performing school in Poole is Parkstone Grammar School, which is widely regarded as one of the best schools in the area.
With an "outstanding" rating from Ofsted, it's no wonder that many parents aspire to send their children to this prestigious institution.
But it's not just schools that Poole excels in – the town is also home to the Bournemouth & Poole College.
The college offers a wide range of further education, higher education, and community-based courses for the region.
With over 11,000 students, this college is one of the largest in the UK, making it a popular choice for locals looking to upskill or pursue a new career path.
Last but not least, Poole is home to two state-of-the-art universities that offer world-class education in a range of disciplines.
Whether you're looking to study business, engineering, or the arts, studying in Poole is an excellent choice for anyone looking to further their education and career prospects.
What Things are there to do in Poole?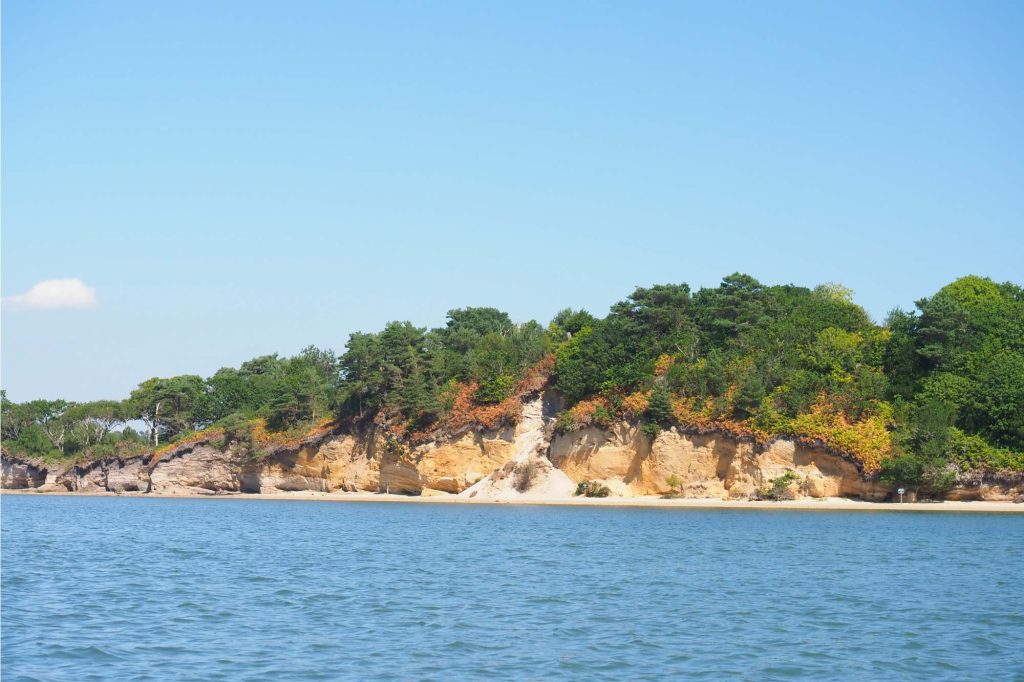 If you're worried about running out of things to do in Poole, think again!
This town has so many entertainment options and annual events that we couldn't possibly list them all here.
Trust us, boredom is not an option when moving here!
Some of the top spots to check out include Poole Quay, which is perfect for people-watching while sipping a cold one at the Jolly Sailor.
For nature lovers, Brownsea Island is a must-visit spot where you can catch a boat and spot rare red squirrels or overwintering birds in the lagoon.
Want to explore Poole from the water?
There are plenty of boat tour companies offering trips around the harbour and even along the Jurassic coastline.
If you prefer staying on land, Poole has tons of outdoor spaces to explore, like Upton Country Park and Hamworthy Park.
Don't forget about Poole Park, which has a boating lake, ice rink, tennis courts, and cafes.
If you're into arts and culture, you can't miss the Lighthouse arts centre, which is the largest arts centre outside of London.
Here you can see performances by the Bournemouth Symphony Orchestra and check out creative works made by local artists.
Families with young children will love Farmer Palmer's Farm Park, which is specifically designed for kids aged 0-8.
They'll get to see all kinds of animals, go on tractor rides, play in outdoor areas, and much more.
Last but not least, if you're interested in learning about Poole's history, head over to the Poole Museum.
The museum is located in the oldest building in town and spans four floors with fascinating exhibits that cover thousands of years of history.
Clearly, life in Poole is full of things to do!
Thinking of Moving to Poole?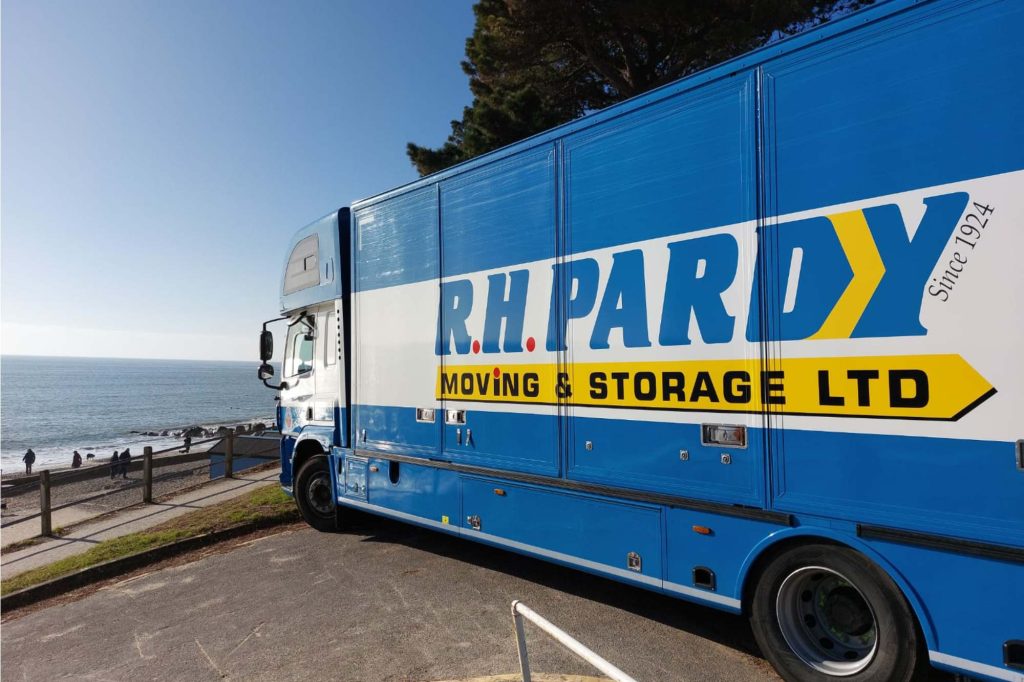 Moving to a new region is never a straightforward process.
Relocating to Poole will require lots of planning but there are undoubtedly some excellent factors that make living in the area a top choice!
Ensuring you have the help of a trustworthy and knowledgeable removals company when moving to Poole is key.
With years of experience moving individuals and families alike to locations throughout the UK, R.H Pardy Moving & Storage Limited can assist you with every aspect of your move to Poole.
Our specialist team can guide you throughout every aspect of your move.
For added assurance, you will have the knowledge that you are dealing with a member of the British Association of Removers.
For more information about our removals to Poole services, be sure to give us a call today at 01202499390, or fill out our quick and easy contact form here.
A member of our team will be more than happy to help you get you living in Poole in no time!